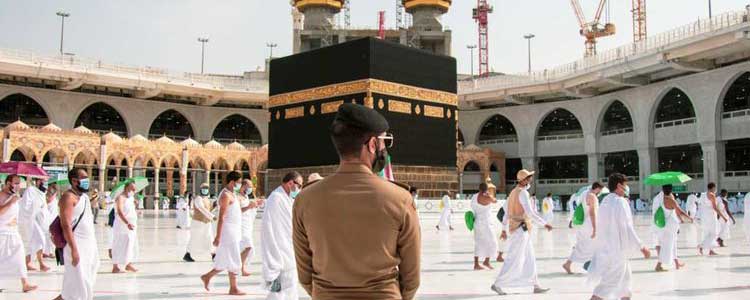 It's a dream for every Muslim to perform haj at least once in their lives. The Saudi Govt announced that 60,000 people will perform hajj this year due to the ongoing Coronvirus pandemic.
However, More than 450,000 citizens and residents in Saudi Arabia have registered to perform Haj this year within the first 24 hours after the registration portal became operational.
Saudi Arabia has already announced that the Hajj will be limited to 60,000 people only this year.
The Ministry of Haj and Umrah will select 60,000 people using a specific mechanism between all the applicants wishing for the pilgrimage this year, which will begin in mid-July.
The ministry further explained that among 450,000 applicants, almost 60 percent are males and, 40 percent of applicants are females.
The Saudi authorities have also allowed women to perform hajj without male guardians. However, they will travel and perform rituals within the groups of women.
Muslims of all nationalities, belonging to any country, residing in Saudi Arabia are allowed to register for this year's Hajj. "According to Abdul Fattah Mashat, deputy Minister of Haj and Umrah"
"Registration is available to all nationalities via the electronic portal. There is no nationality favored over another, and priority will be given to those who have not performed the Hajj in the past five years," The deputy minister explained.
It is also be noted that the ministry will allow those who have taken at least a dose of corona vaccine at least 14 days before or recovered from the pandemic and taken the vaccination.
In preparations for the hajj, which is due in the mid of July, the hajj ministry has completed the first phase by allocating camps to the companies and the institutions for honorable pilgrims inside the holy places.
The registration procedure consists of two phases to avoid pressure on the process. The selected applicants will be able to obtain their hajj permit through the portal and there is a certain amount of fee to be paid for the permit.
Similar Posts: