you can easily book ahwal madani civil affairs appointment using the Absher web portal. Simply visit the online platform, choose the service, select the city and confirm the date and time.
Why You Need Civil Affairs Appointment
You can get civil affairs appointment for 3 reasons,
For the issuance of birth certificate of new born baby
To re issue birth certificate of new born in case if the certificate is damaged or lost
If an expatriates marries a Saudi citizen.
How To Book Civil Affairs Appointment
Follow the below steps to get Ahwal Madani appointment online using the Absher portal.
First of all, visit Absher portal https://absher.sa/
On the home page, click on the Civil Affairs under 'Appointments' tab.

Next fill in the following mandatory fields

ID Number of Beneficiary; Iqama Number.
Calendar Type; Gregorian
Date of Birth; Your Date of Birth as written on Iqama.
Enter image code.
Click on 'Verify My Details'.
Consequently, It will display Ahwal madani appointment service page. Now, click on "Proceed to Service".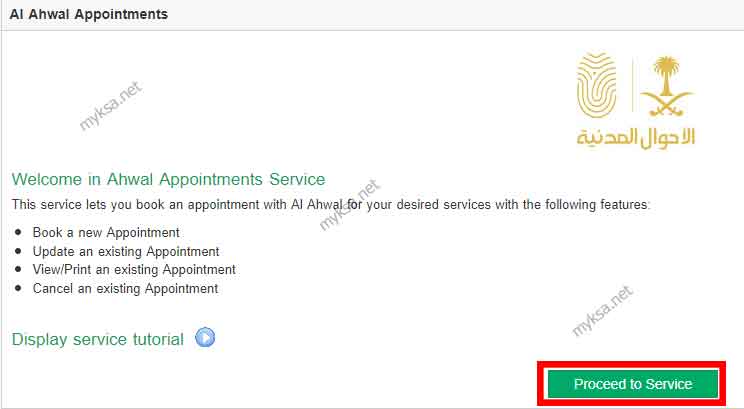 On the next page, click on "Book New Appointment"
Fill in the following mandatory fields;

For Services, you can select any of these services

'تسجيل واقعة ميلاد' : Issuance of birth certicate
اصدار شهادة ميلاد بدل فاقد او تالف : Issuance of Lost or Damaged Birth Certificate
تسجيل واقعة زواج سعودية من أجنبي : Registration of Marriage of a Saudi To a Foreigner

Select your region from the drop down menu. For Jeddah appointment, select Makkah Region.
Click on next.
While choosing branch, select city from where the birth notification is issued.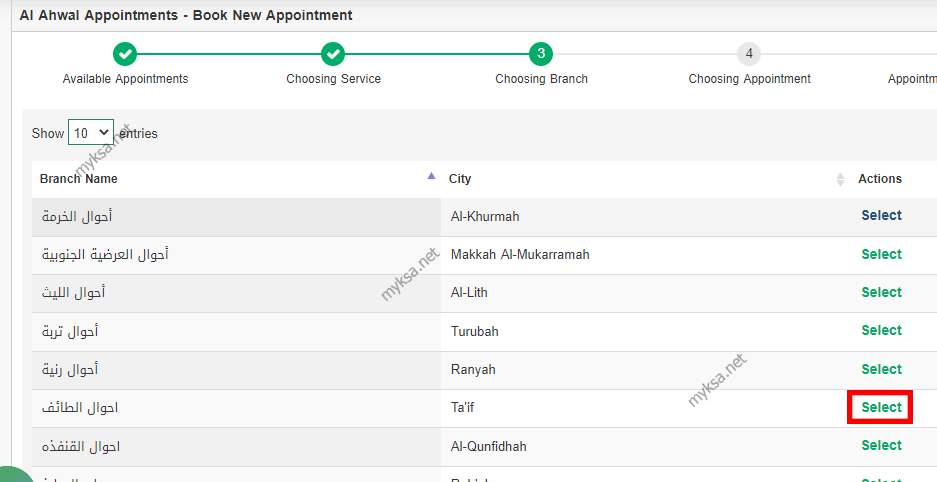 On the next screen, select suitable date and time slot for civil affairs appointment.
Finally, click on "Confirm Appointment"
The next window shows the status of your ahwal al madani appointment.
While visiting the civil affairs office, print the appointment. Furthermore, if you are visiting ahwal madani for the issuance of the birth certificate of the newborn, then you need the following documents.
Original birth notification paper issued by the hospital.
Parents iqama must be valid.
copy of Appointment.
Parents iqama with the 1 hard copy of each.
Original and copy of parents passport.
Also Read: