Saudi Electric Company, the only producer and distributor of electricity in Saudi Arabia is offering a service to view bills online. In most parts of the kingdom, the paper bill is obsolete now. And, in replacement, SEC issues online e-bills.
How To Check Electricity Bill Online In KSA
As you know  SEC (Saudi Electric Company) Saudi Arabia is responsible for all matters related to electricity. Therefore it is also responsible to collect the bills. SEC has an online portal to facilitate its customers. By using that, you can know the due amount for that month.
But to access the service, you need to register first by providing lots of details. Instead of using the portal and filling a lengthy form, we have an alternative method. And, in this method, we are using a Saudi Electric app to know the electricity bill.
By using this simple method, you need an 11 digit account number of SEC. It is written on the electricity bill as 'رقم الحساب'. You don't need any other detail like name, iqama number, iqama expiry date, etc. Have a look at the image of the electricity bill. You can see in the bill, where the account number is written.
Check Saudi Electricity Bill By Account Number Using Bank Account
After getting the account number, we have two options to check the bill.
1- Using SEC App (Alkaharba)
2-Using SEC  Portal.
In this article, we are using the SEC app 'Alkahraba'. And, the reason is simple, everyone can check electricity bills on their mobile phones any time without discomfort.
Using AlKahraba App
So, to check the bill by using Saudi electric dedicated app,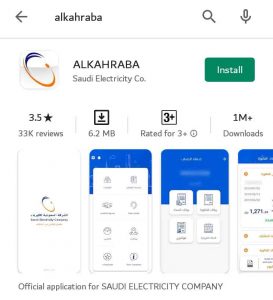 Download the app and open it.
 To change the language to English, tap on the gear icon in the top left corner and select English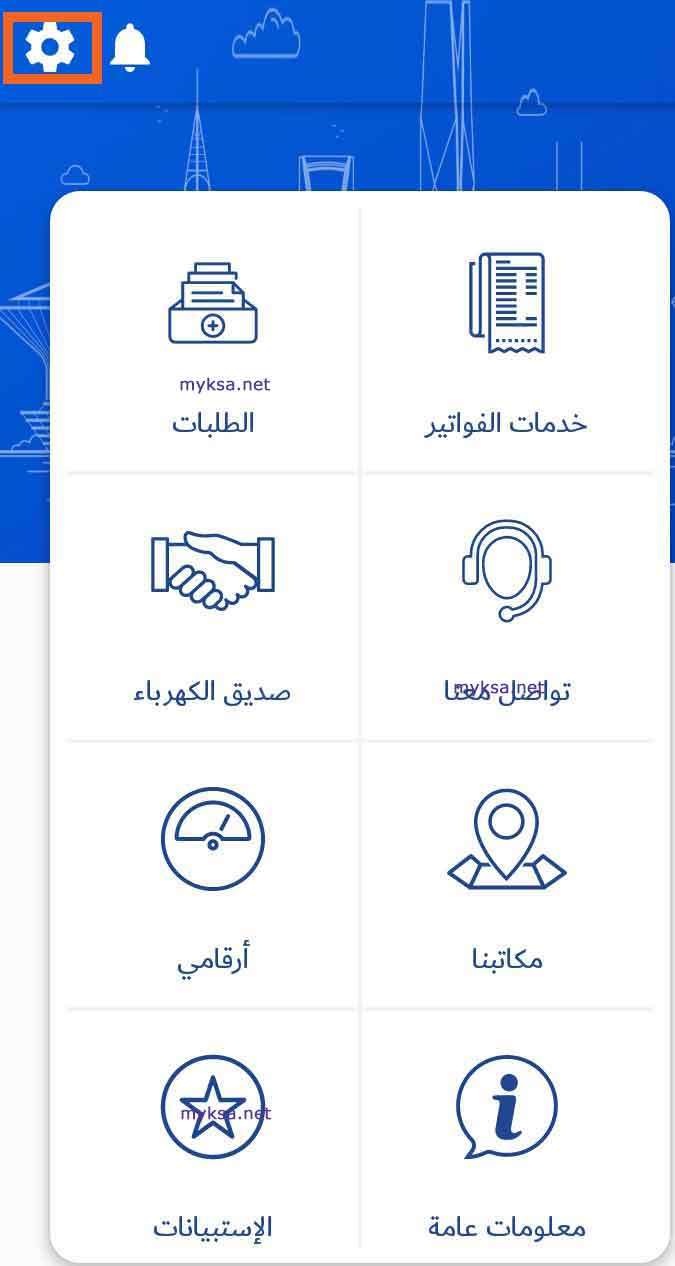 To check the electricity bill, tap on 'Bill Services'
Enter the 11 digit Account number, and tap on 'Inquire'
The next screen shows the amount of electricity bill.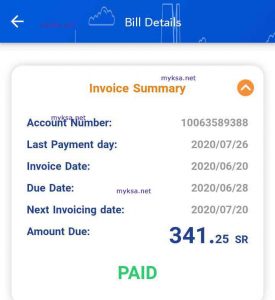 An icon 'pdf' is in the bottom left corner. By clicking it, you can download the e-bill. While entering the account number, be sure that it belongs to your connection. A minor mistake may result in showing the wrong information.
Furthermore, you can check the status of the bill if paid or unpaid. Because in 'invoice information', it also shows it as 'Paid' or 'Due Amount'
The app provides a few more information below the invoice summary. You can know about the customer and invoice information. In customer information, you can check the owner of the meter. You can match the name on the paper bill and in the app.
Similar Posts: