There are few methods to check iqama expiry date without Absher. Although it is mandatory to have an Absher account for every expat living in Saudi Arabia, yet you can check iqama expiry through wazarat amal (ministry of labor portal) or by using an online bank account.
I am going to explain both procedures in this article.
Check Iqama Expiry Date Without Absher Using Wazarat Amal Portal.
In this method, we are using mol portal KSA (ministry of labor) wazarat amal to check iqama expiry date. The method doesn't use the Absher portal or app at any step.
Procedure:
Visit mol KSA online portal ( which is now mlsd) by clicking on the given link. 'Click Here'
In the new window, enter Iqama number and date of birth.
You can select the date of birth in the English or Hijri calendar as per your choice.
Enter captcha code and click on 'Next'
The next window will show you all details including your iqama expiry or validity date.
Related: Here is the detailed guide to check iqama expiry date online in absher portal. Click Here
Method 2: Iqama Expiry Check Without Absher By Online Bank Account
This method is quite simple and easy to check iqama expiry without Absher and workers quite well in 2021. Also, it provides iqama status both in Hijri and Gregorian dates. Anyone having a bank account in Saudi Arab including, Quickpay, Tahweel al Rajhi, Foree account can use this method.
For the demonstration purpose, I am using the Bank Al Ahli Account. The procedure is almost the same for other banks. If you have the al-Ahli online app then it is much better and convenient.
Procedure:
Login to Bank al Ahli account by clicking on this link. Click Here
Enter username, password, 6-digit code, and click on 'Login'
Now enter OTP sent on your mobile phone and click on 'Next
After successful login, click on the 'Settings'. It is located Under Home Section on the left side.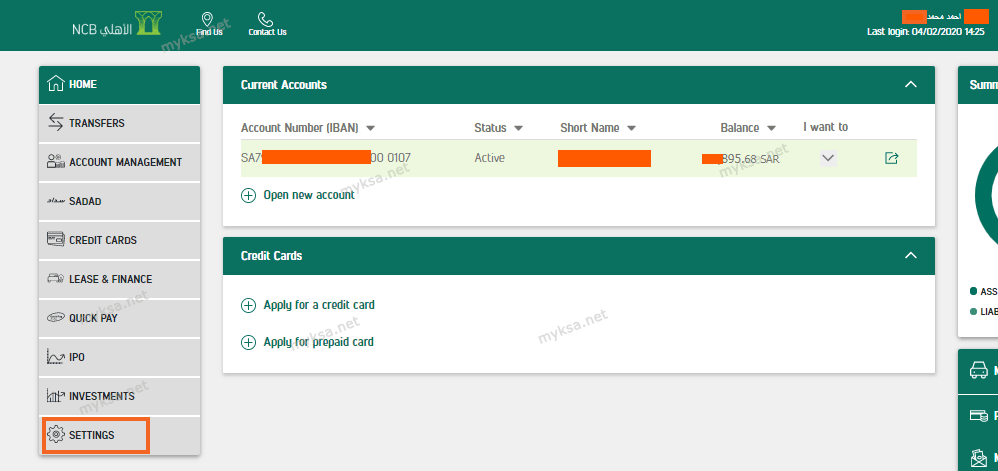 Once the settings open, click on 'ID Expiry Update'. It is the very first option.
The next window will show you the iqama expiry date in gregorian as well as in Hijri dates.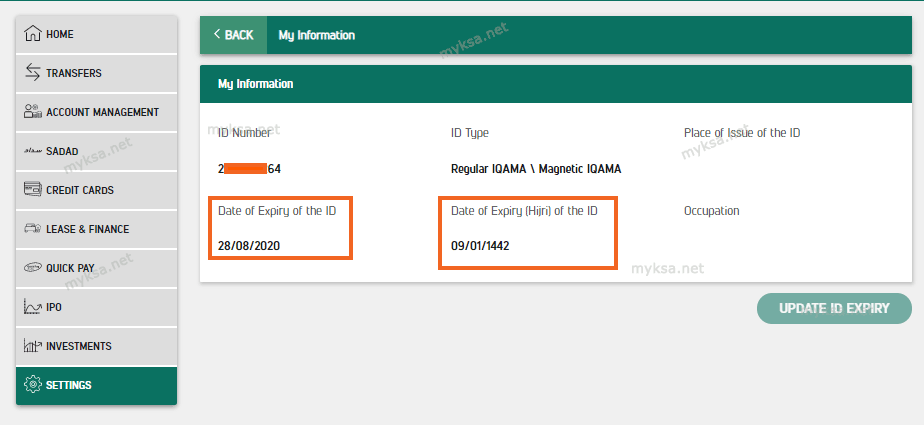 You can also use this method to update the iqama validity date in Al Ahli bank to avoid suspension of the account as well. You may also like to know about the status of exit re-entry visa. Check the latest iqama fees here.
Want to check and pay maktab amal fees? we have a detailed guide for you.
Similar Posts: