The GCC countries have established the GAMCA medical program to ensure the good health of individuals immigrating to the Middle East before they enter the workforce or reside.
The program requires nationals from the listed countries to apply for GAMCA medical test and undergo the examination as a prerequisite to obtaining their work and family visa.
Furthermore, the GAMCA program has been renamed as the Wafid program. The previous website for GAMCA is no longer available, and all information and services can now be accessed at https://wafid.com/
How to Get GAMCA Medical Appointment
To schedule your GAMCA medical exam appointment, follow these steps:
Click on the "Book Appointment" button.
Select the residing country, city where you want to conduct the test and the country you are travelling to.
As soon as you provide the information, the portal will automatically assign the Gamca medical center.
Now, in the Candidate's Information, fill out the following details.
First and last name
Nationality, gender and marital status
Passport Number, passport issue date, passport issue place and passport expiry date.
In Visa Type, you can either select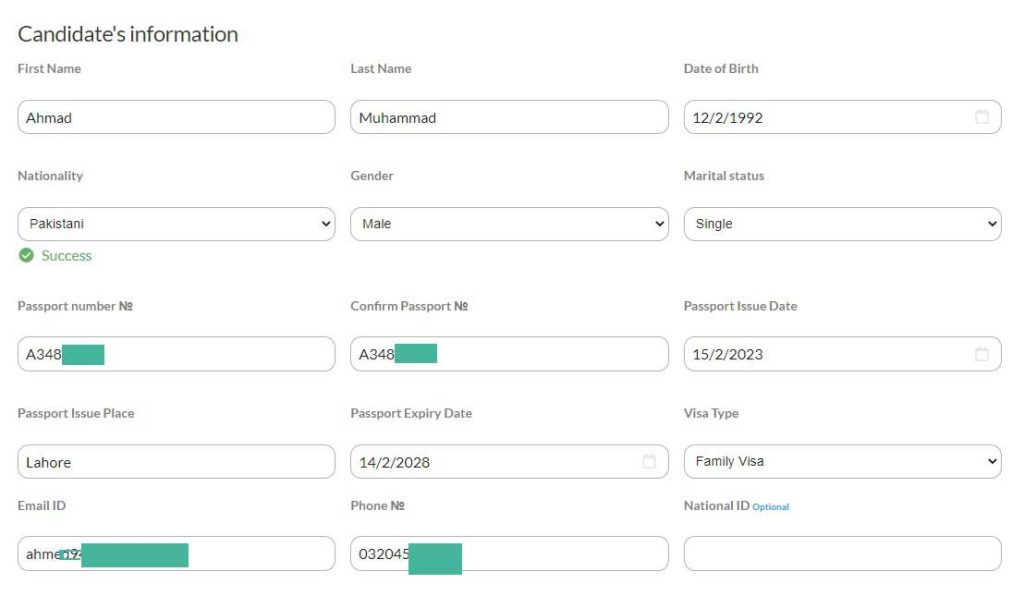 In the next section, give your contact details.
Email address
Contact number
"National ID" and "Position applied for" are optional so you can skip them.
Enter the code and confirm the given information is true accurate and complete
Submit the form by clicking the "Save and Continue" button.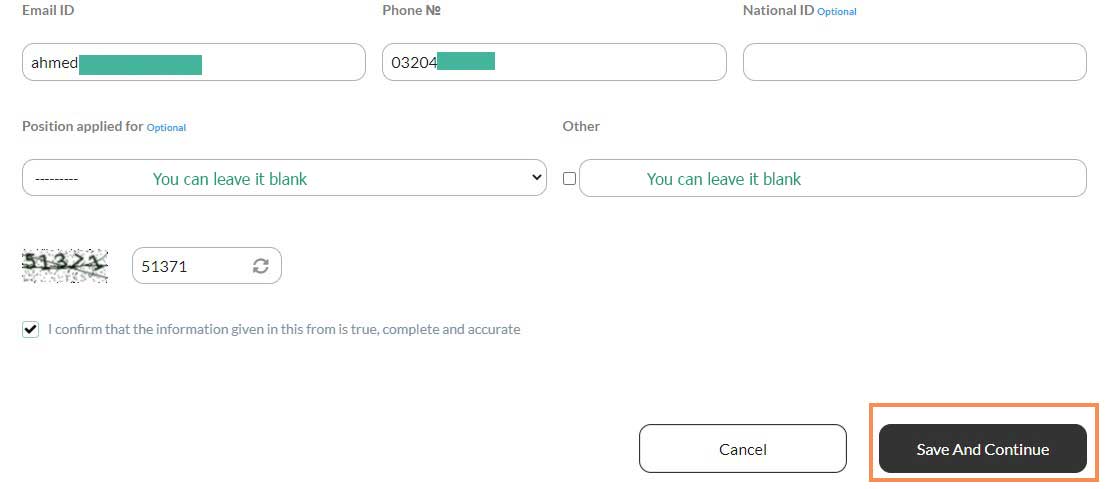 Provide your credit card payment information.
Confirm the payment by clicking the "Pay" button.
Check your email for a confirmation of your gamca appointment.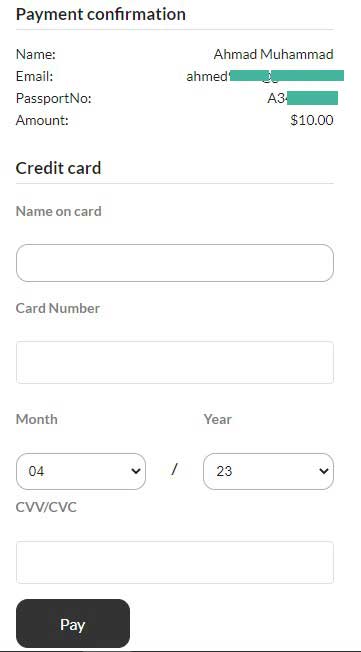 The website allows individuals to book GAMCA appointments for the medical exam in all participating countries, including Pakistan, India, Sri Lanka, and in Bangladesh. A credit card is required to pay the fees.
Required Documents for the GAMCA Medical Test
To ensure a smooth and efficient process when registering for the GAMCA medical exam, it is important to gather and prepare the following necessary documents:
Valid Passport: Ensure that your passport is valid for at least six months after your travel date.
Visa Application Form: Provide the original copy of your visa application form.
Passport-size Photographs: You will need two photographs taken in a passport-sized format.
Fee Payment Receipt: Bring the receipt for payment of the required fees.
Medical Insurance Policy: Submit the original copy of your medical insurance policy.
Flight Ticket or Itinerary: Provide a copy of your flight ticket or itinerary.
Hotel Reservation (if applicable): If you will be staying in a hotel, provide a copy of your hotel reservation.
GAMCA Medical Appointment Fee:
The fee for the GAMCA medical exam can vary from country to country. Here are some of the estimated costs for the medical test in different countries:
Pakistan: PKR 9,300 Approx
India: INR 5,000 Approx
Bangladesh: TK 5,300 Approx
Checking GAMCA Medical Test Results
After completing the medical exam and payment, you can check the status of your medical test either online or in person.
Also Read: