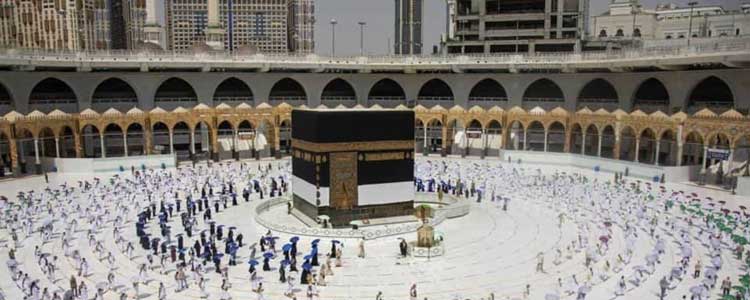 The Ministry of Hajj and Umrah said that pilgrims will be welcomed at four centers on July 17 and 18. After that, the pilgrims will visit the Grand Mosque to perform initial Tawaf in order to start the Hajj rituals.
The pilgrims will be transported to the Grand mosque through buses while adhering to the covid-19 safety measures places.
More than 500,000 people applied for the Hajj and 60,000 were selected. Permits were issued to citizens of 150 countries. And, priority was given to those who had not performed Hajj before and belong to a certain age group.
The Ministry of Hajj and Umrah has also called upon all those eligible who were issued haj permits this year, to visit the nearest Coronavirus (COVID-19) vaccination center so that they vaccinated without prior appointment.
The ministry stressed upon selected pilgrims to follow precautionary and precautionary measures.
Meanwhile, 14 more code-19 related deaths were reported in Saudi Arabia on Friday, raising the tally to 7,947. Saudi Arabia has so far conducted 22,805,670 polymerize chain reaction tests. 19,327,697 people have received at least one dose of vaccine against COVID-19, including 1,392,592 who are elderly.
Meanwhile, new coronavirus cases were recorded as follows,
 Riyadh – 328
Makkah – 245
Eastern Province – 206
Madinah 68
The health ministry also announced that 1,582 patients had recovered from the disease, increasing the total number of recoveries to 479,709 in the Kingdom.
On Friday, 1,133 new cases were recorded. The total number of people who have been affected by covid-19 stands at 498,906 in the country. A total of 11,250 cases remained active, of which 1,378 patients are in critical condition.
Similar Posts: