As per law, every expat must have valid medical health insurance in KSA. The health insurance also results in terms of a great healthcare facility at a very low cost. And the best part is that the sponsors pay for it. To check health insurance on iqama, CCHI (The Council Of Cooperative Health Insurance) provides an online portal.
By using the Portal, you can easily check medical insurance status. Another aspect of having health insurance is that it is mandatory for the iqama renewal and issuance. It is also a must requirement while applying for a family visa.
Medical Health Insurance Check on Iqama
The process to check medical health insurance status is simple. To do that,
Open CCHI portal by clicking on the link. Click Here
The main page opens. Enter 'Identity Number', that is the iqama number. Also, enter the 6-digit code.
In case, you are new and don't have iqama number. Then, enter the 10-digit border number. You can find it in your passport and is written by hand.
Now click on the 'OK' Button
The Next page shows the expiry and validity date of medical insurance.
The page also shows the details about the policy number and the insurance company. And, if you also want to check iqama expiry date then click here. Furthermore, If you don't have valid health insurance then the screen shows the following message.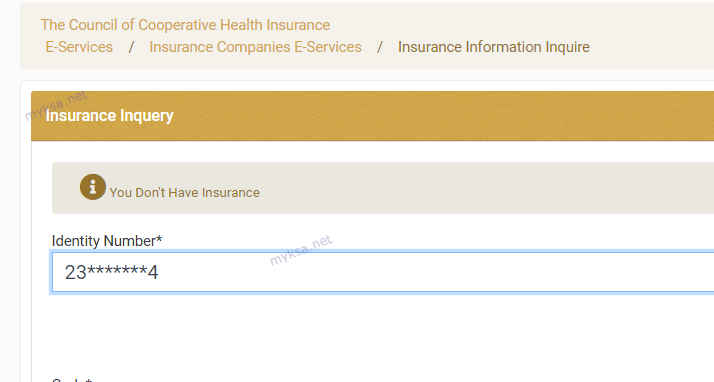 Similar Posts: