To check Iqama transfer status or nakal kafala, you can use two methods. by Moi Absher portal and by using dedicated service offered by MOL.
By Absher portal, you may receive a message on your mobile upon successful iqama transfer. while in the second method, you need to visit the ministry of social development and labor web portal (MOL).
Check Iqama Transfer Status (Nakal Kafala Check)
To check iqama transfer status,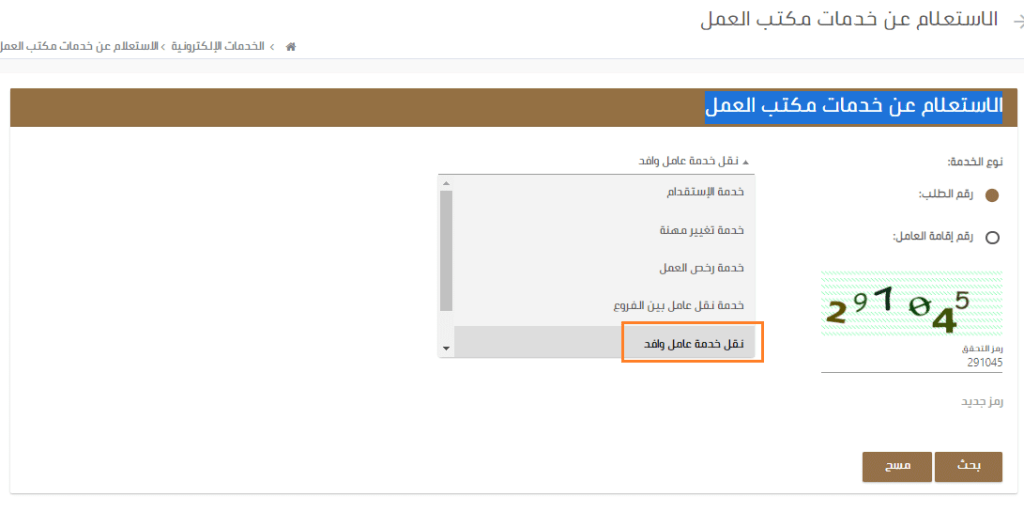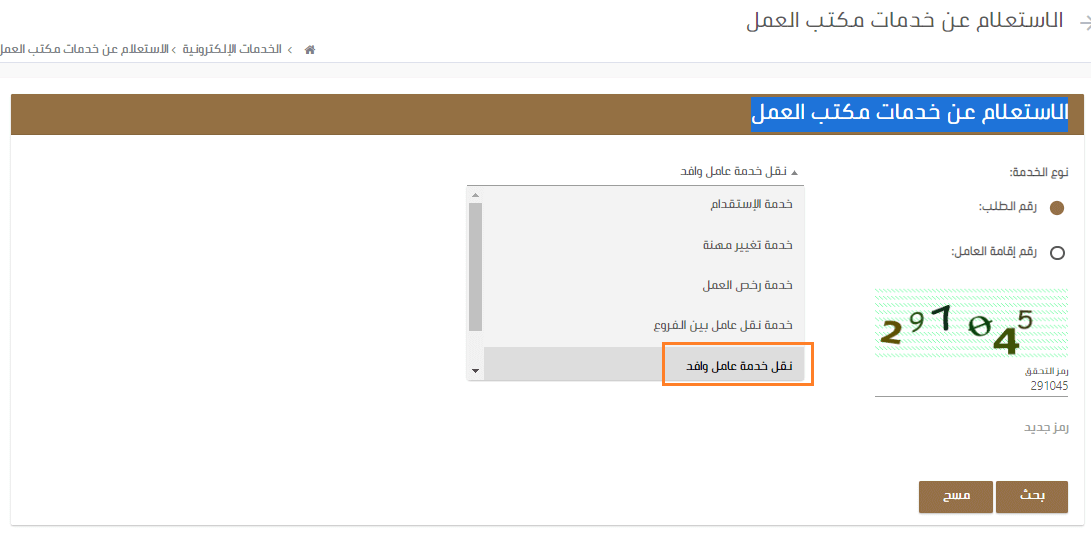 Now enter the Iqama number and the code.
after entering iqama number and the code, click on بحث
In case if the ministry of social development and labor has not received any application for iqama transfer, then you will see a message. لا توجد طلبات تحقق الشروط
In the above case, ask your employer to place a request to start the transfer procedure.
Most Read: Check Iqama Expiry Date With Absher Portal
If the iqama is transferred successfully to the new employer or kafeel, you will see a similar message as given below.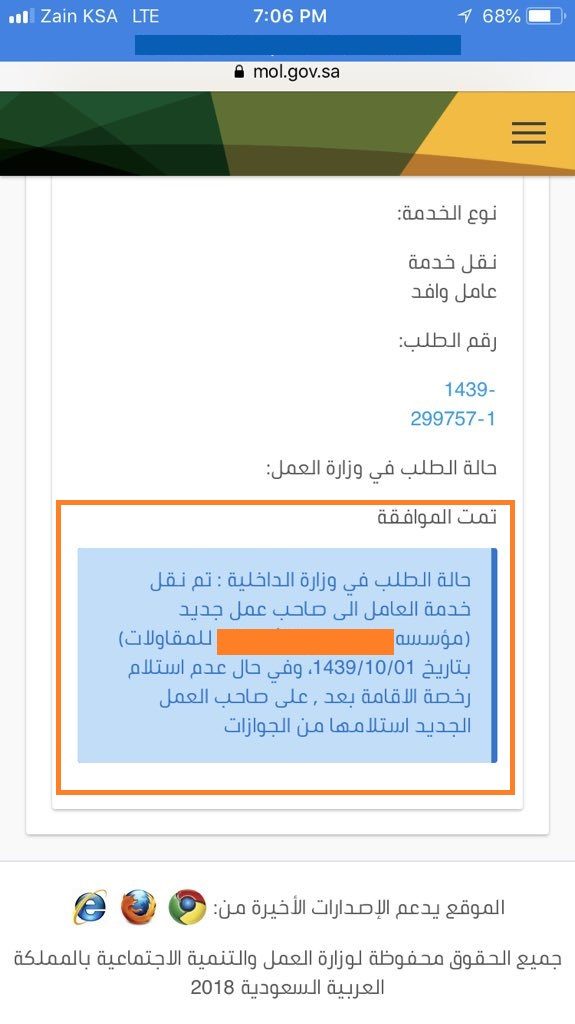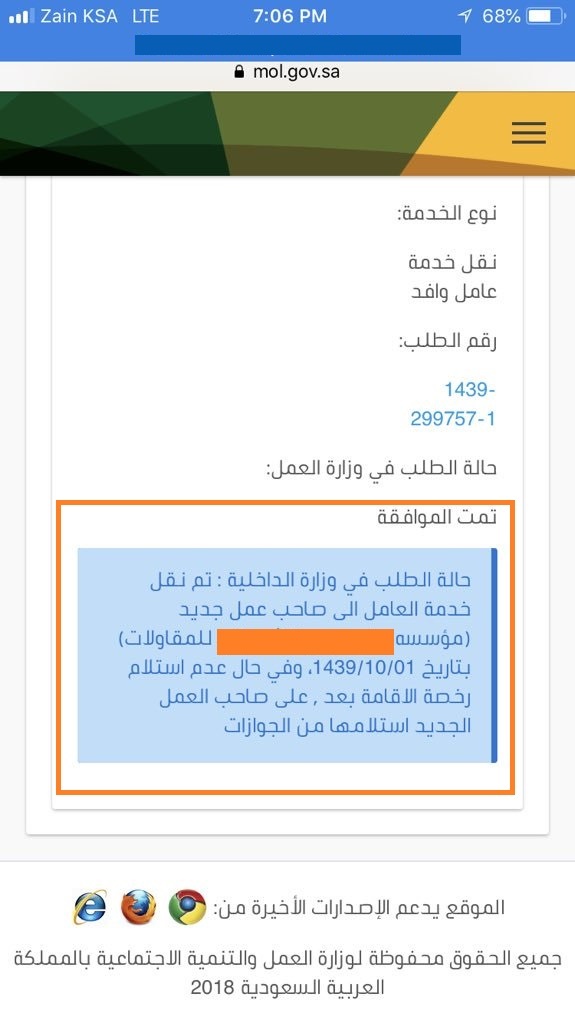 حالة الطلب في وزارة العمل: تمت الموافقة حالة الطلب في وزارة الداخلية : تم نقل خدمة العامل الى صاحب عمل جديد (موسسہ للمقاولات) بتاريخ 1439/10/01، وفي حال عدم استلام رخصة الاقامة بعد , على صاحب العمل الجديد استلامها من الجوازات
The message means that your iqama has been transferred (nakal kafala) to the new kafeel or organization on the given date. And if you haven't received the iqama yet, then ask your organization, kafeel to collect it from Jawazat (Passport Office)
Important Note: MOI has announced that all transfers are suspended and no more new applications are accepted till further notice. The extraordinary step is taken in context with the current situation. Once the pandemic coronavirus is over the transfers will start again.
You may like to read about nitaqat category of your iqama.
Similar Posts: