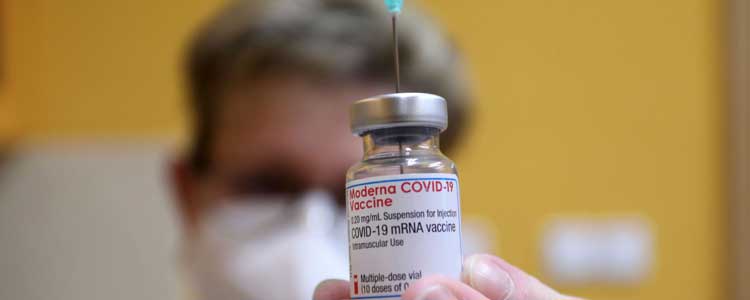 Saudi Arabia has allowed the use of the Modena vaccine against Covid-19. This is the 4th vaccine authorized by KSA to help people protect themselves against the pandemic.
In an announcement, The Saudi Food and Drug Authority (SFDA) said that it has approved Moderna vaccines after receiving the registration request by the manufacturer.
Moderna, which is a US-based pharmaceutical company, provided scientific data about the efficacy of the vaccine and other studies that resulted in its approval by SFDA.
The SFDA said that health authorities can start the procedure of importing the Moderna vaccine as the approval has been granted. However, SFDA will analyze and examine samples from every single batch imported before allowing its use to keep the quality check and ensuring the safety of the people.
Saudi Arabia has already allowed 3 vaccines for use that are Pfizer-BioNTech, AstraZeneca, and Johnson & Johnson vaccines. Moderna is the 4th vaccine that has succeeded in getting approval from Saudi health authorities.
Last year in 2nd half of December, Saudi Arabia started a mass vaccination campaign against coronavirus. Till now, more than 19 million doses have been injected into the citizens and residents through 587 vaccination centers established all over the Kingdom. The latest figures were announced by the health authorities.
However, it is still unclear that the residents entering into the kingdom will be allowed or not, receiving Moderna jabs in their native countries.
Similar Posts: