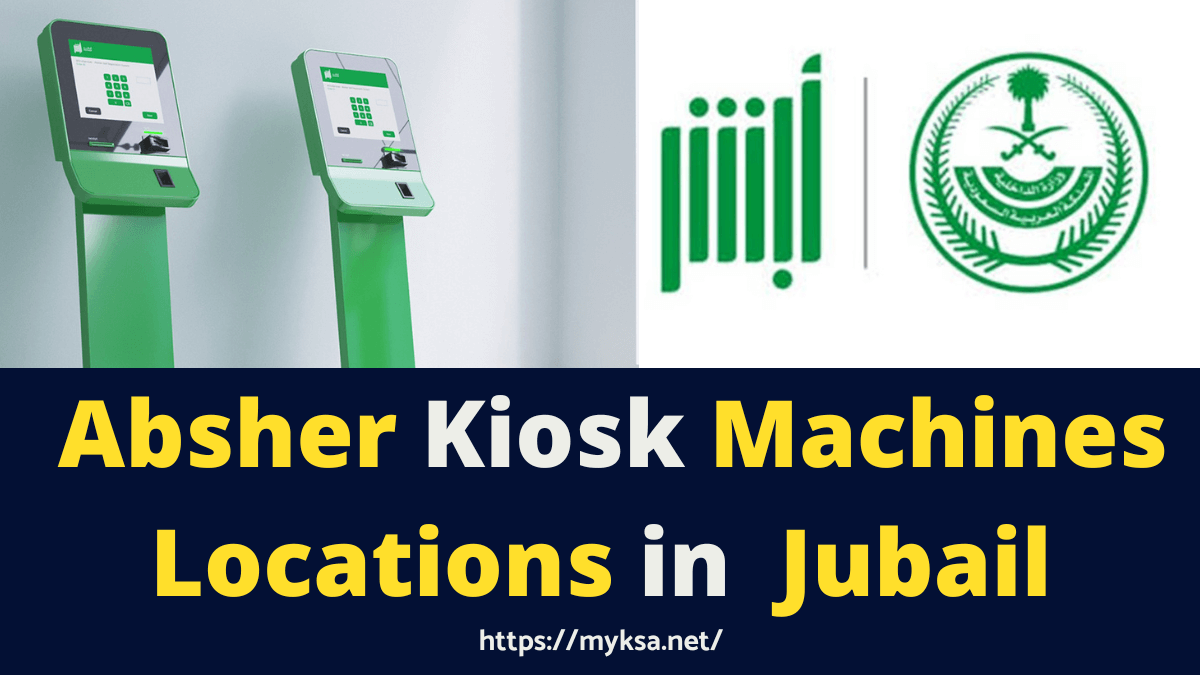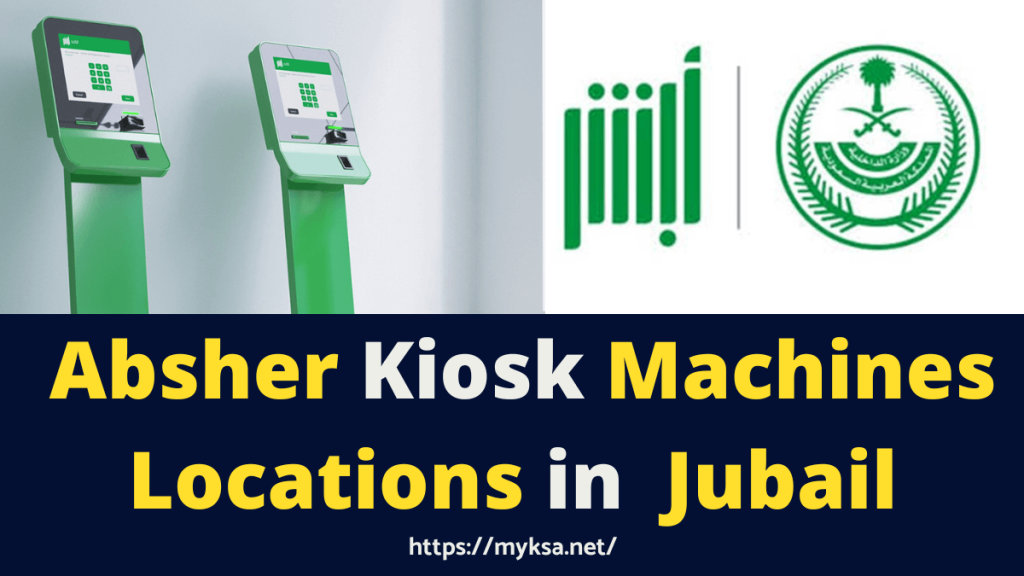 Below is the list of self-service Absher registration and activation machine locations in the city of Jubail for Absher sign up.
These machines are installed in Govt offices and mega malls, while some telecom companies (STC, Virgin Mobile) customer service centers also have the facility to activate your Absher account.
You can go to any machine near you considering your convenience and machine usage time.
1- Ahwal al-Madani Jubail
2- Jawazat Office
3- Hyper Panda
4- Absher Machine at Cenomi Al Jubail Mall
5- STC Office
6- Galleria Mall
7– Panda
8- Virgin Mobile
9-Virgin Mobile – Karan Hotel
Also Read: