STC (Sawa) is one of the most used cellular networks in Saudi Arabia, providing internet data sims. Mostly the users buy limited data plans. Therefore, it becomes vital to check sawa data sim balance or internet balance frequently. There are plenty of methods to check remaining net balance.
To check STC internet data, You can Use MySTC app, Visit STC web portal, send an sms to balance service number, dial a specific USSD code and, call at helpline.
How To Check (Sawa) STC Internet Balance | Data Balance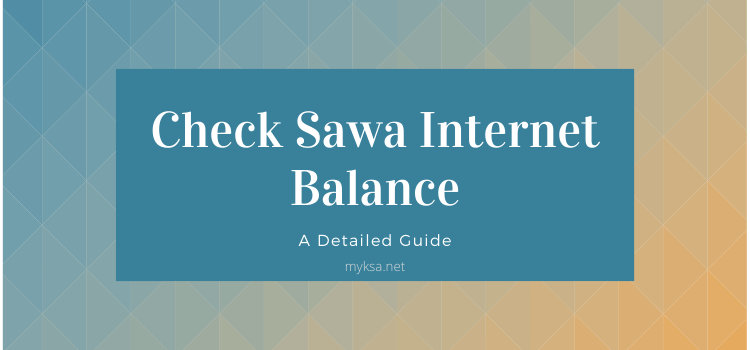 After buying a data sim, you will need to know about the remaining data. So to check STC internet balance, There are many methods. But before we start, there are three possibilities,
You bought a prepaid internet package sim (quicknet).
You purchased a postpaid data sim (quicknet).
You activated an internet package on your calling sim.
Each scenario has a different method, So let's discuss them one by one.
Check Sawa Prepaid Internet Balance (Quicknet)
If you have bought a quicknet STC prepaid data sim, then you can query the remaining balance by using any of the methods given below.
Dial the code *166# and press call. The screen will pop out with information about the remaining data balance.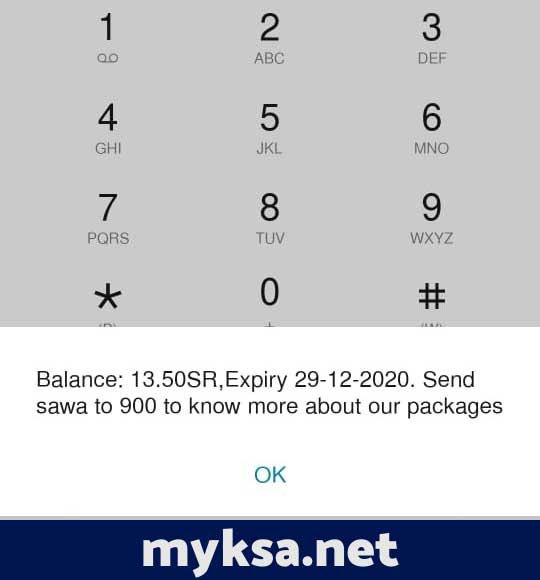 The next method is by sending a message to a service number. To do that, write 2220 in the messaging app and send it to 900. you will receive the details of the remaining internet balance in a minute or two.
The 3rd method to check sawa data balance is by using the MySTC App. The app enables you to get all the details. Either it is data balance, qitaf points, or any other add on you have. Install it on your mobile and register using your mobile number. The data sims also have a specific number. Use it to log in to the app.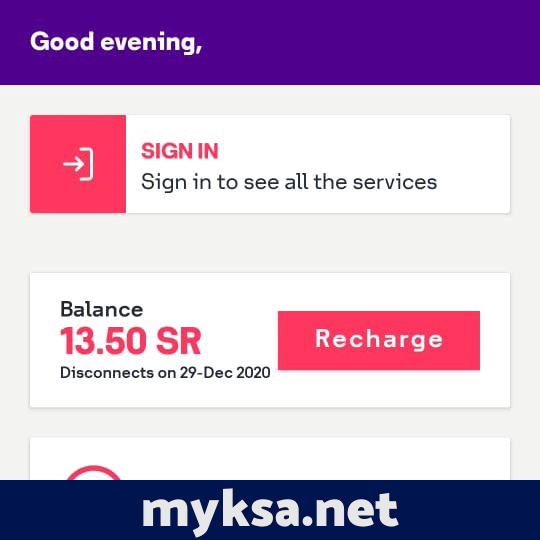 In the next method, you can use STC Gate. It is a portal to manage the sawa sims cards. You can also check sawa internet balance by using it. Anyhow you will need to register first.
Another method is by calling helpline of sawa. Dial 1500 and get the information about the remaining data balance.
Check STC Postpaid Internet Balance
STC Sawa names postpaid sims as 'Mofawtar.' These are also called as quicknet sims. To check sawa postpaid internet balance, the best option is installing the My STC app. you will get plenty of other options and details as well.
You can also check the remaining data by dialing *166# and press call.
The other method is by calling helpline 1500, and you will know about the balance.
Remaining Balance On A Calling Sim
Sawa offers plenty of data packages on a calling sim. These offers are pretty handy as you don't need an extra sim. These packages include, sawa 30, sawa 65 offer, sawa flex (90), sawa share (110), sawa post and sawa star offers.
To check the remaining internet balance or data on a calling sim, write '8000' in the message and send it to 900
in a few minutes, you will receive the balance details.
The other way to check the balance is by using the MySTC app. install it and log in to check the balance.
For STC Special Internet Data Offers.
STC Sawa offers special offers to its customers. But the price and validity are different for each customer. Firstly, to know what offers sawa is providing you, dial *888# and press call. Choose any offer and subscribe.
Now to check the balance of the special offer, dial *888*5#, and press call. You will get the balance details within seconds.
Apart from the balance check. Are you interested in knowing about the wealth of celebrities. Networth Updates has so much information about that. If you want to find the wealth facts then Click Here
Check STC Data Balance By Visiting STC Web Portal
You can also check STC data balance by visiting STC Website. To visit MYSTC click here
Click on 'Login to Specific Number'
Enter your Mobile number / Data Sim number and click on Next
Enter 6-digit OTP recieved on your mobile and click on Login.
The next screen shows all details like , Qitaf points, Activated Packages and, Remaining Internet Data Balance
How To Check Sawa Qitaf Balance.
Qitaf is a reward program offered by sawa. You get 1 point on each recharge of 10 riyals. So it means that by recharging 15 riyals, you will get 1.5 qitaf points. Furthermore, you can use the points in purchasing the data or balance voucher.
You can also use the qitaf points for booking tickets, purchasing at the souq, and using in careem services.
To check Qitaf balance, the best way is by installing the MySTC app. the app shows the points how much you have earned till today.
Otherwise, call at helpline 1500 and ask them about the qitaf points you have earned. They will provide you the details.
Know Your STC (Sawa) Data Sim Number
While doing balance recharge through ATM or online bank account, you will need your mobile (sim) number. But if you don't remember it, then it might be a little trouble for a while. So, to check STC data sim number, just dial *150# The phone number will show on your screen by using the above USSD code in a few seconds.
How Check STC Data Offer?
STC gives lots of data offers to its customers and, you can easily know about them. To check STC data offer available on your sim, simply dial *888# and press the call button. The network shows all available data and call offers on your mobile screen within a few seconds.
You can subscribe to any data offer by following the on-screen instructions.
You may also like to know about the number of sims registered on your iqama.
Similar Posts: