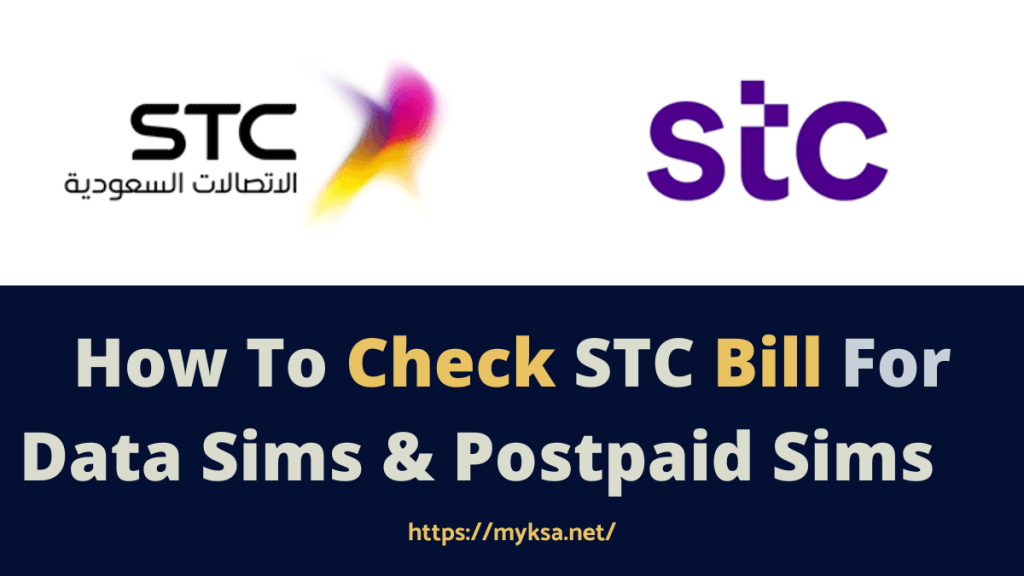 The Saudi Telecommunication Company(STC) is the official telecommunication service provider in the Kingdom Of Saudi Arabia. STC is one of the few companies to introduce the e-billing system, which has several benefits. You can check your STC Internet/Wifi Router bills in four ways:
Through My STC App
From STC Official Website
Through Account Number
By Calling STC Helpline
How To Check STC Bill Through MySTC App
The best and most recommended way of checking and paying your STC internet bill is through the MySTC App. You can download the MySTC App from PlayStore or iTunes and Follow these steps;
Login or Register to the MySTC App using your National ID or Iqama Number.
From the dashboard, you can see your unpaid and last paid bills.
If there's a due bill, you'll know the amount to be paid; you can pay the amount directly from the app.
How To Check STC Bill With Account Number
You can also check and pay the STC bills through account number. STC sends you an email with the account number and bill details; you can transfer the billed amount to the given account following the instructions mentioned in the email. 
How To Check STC Bill By Iqama Number
You can check your STC bill and make bill payments through the STC website: my.stc.com.sa. Follow these steps:
Visit the STC website and login/register to your account.
Click on Bills (You can receive, display, and print your bills)
Scroll down to see the infographics of your bills
You can also pay internet or landline bills from the My STC account in several ways, i.e., internet banking, SADAD, ATM, etc.
Recommended Read: How To Transfer Balance From STC to Philipines Pakistan and other international numbers
Check STC Bill By Calling Helpline
The STC helpline is always available if you're not comfortable with the digital ways or can't access them.
Dial 900 from your phone.
You'll get an automated response
Follow the instructions to talk with an agent
STC Customer Care
STC has built a great customer support system. They have also added a live chat option to their official website.
SMS / Helpline Support: 900
Call(Intl): +966 114 55 5555
Telegram Services: 969 
Fax: 8003030969
Recommended Read: How to Check Zain Number In Saudi Arabia
Also Read: