Saudi National Address Portal provides the service to check national address by iqama number online. To use the portal, you need iqama number and the mobile number, registered with the portal. Before proceeding, you must make sure that the iqama is still valid.
This guide demonstrates the whole procedure. And, by the end of the post, you would be able to download and print the national address as well.
How To Check National Address By Iqama Number Online
To check the national address, the very first procedure is that you must register on the portal. if you haven't registered yet, then you can read the procedure in the dedicated guide.
How To Register National Address In Saudi Arabia
After registering, visit the portal by clicking the link below.
Click on the button 'Register Your Address Today'
The new window tab opens. It has three different options. For residents, click on the first option, 'Registration Of Individuals'
In the next screen, click on 'Manage A Registered Address.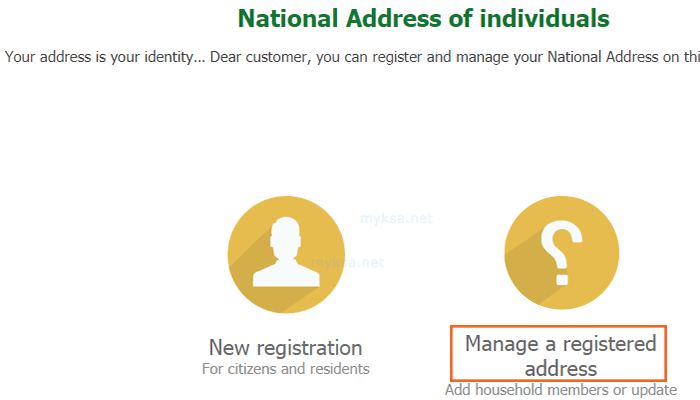 The new window will ask for the iqama number and mobile number. Enter and click on 'Verify ID'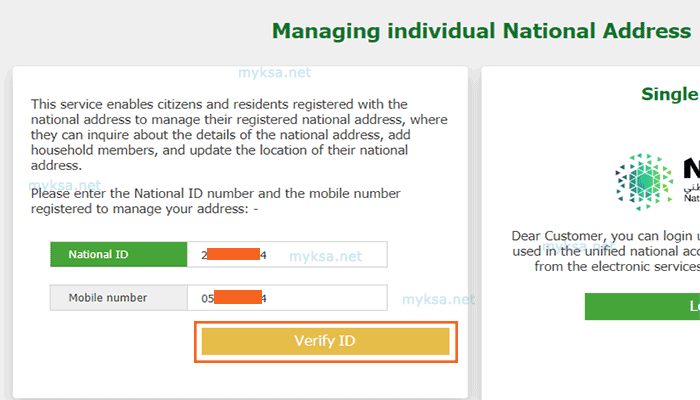 You will receive a 4 digit activation code on your mobile number. Enter it and, click on 'Verify'
The next screen shows the details of the national address.
Print The National Address
To print National address in Saudi Arabia, click on 'Proof Of Address'as shown in above pic.
The browser will load a file in pdf format and shows it in a few seconds. You can download it by clicking on the download button. And, then you can print national address immediately. If you have a printer, then take a hard copy or save in the USB for the future use.
Also Read: