There could be various reasons you need to reset your Absher password. Here are some possible reasons:
You haven't used your account in a while and forgot Absher password
You have too many passwords to remember
Lost or misplaced password
In any case, if you forgot your Absher password, you can easily reset it by following the password recovery process provided below:
Reset Absher Password
The process to reset your Absher password is straightforward, and here are the steps you need to follow:
Step-1
Go to the Absher website at https://www.absher.sa/
Click on "Individuals"
Click on "English" to change the language from Arabic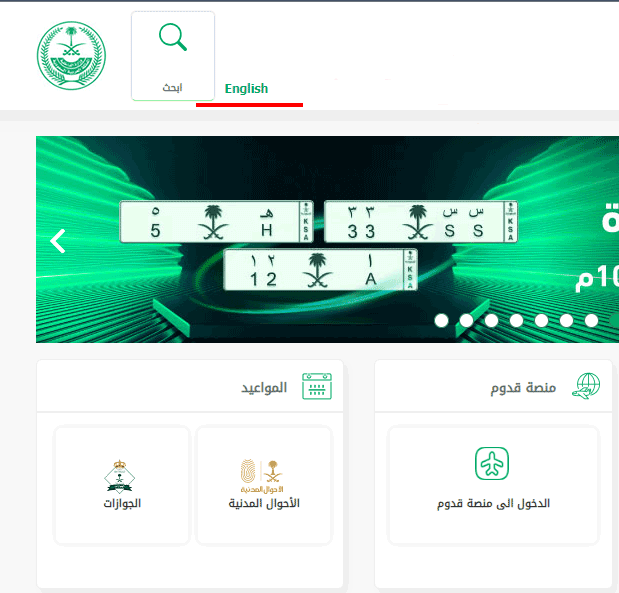 Step-2
Click the "Forgot Password" available below Absher login
Enter the following details;

ID Number: Enter your Iqama number
Phone Number: Enter the phone number that is registered with your Absher account

Image Code: Type the 4-digit code shown on the screen.

In case, you have forgotten phone number then you will need to update it before resetting the password. You can read more in this article.
Now click on Next
Step-3
Select one of the security question

Passport number
Dependent's iqama number

In Answer, write the passport number or, any dependent's iqama number
Click on Next
Step-4
The system will send a verification code on your registered mobile number.
Enter the verification code
Click on Next

Step-5
Create the new password as per the "password policy" discussed below
Confirm by re-entering the new password
Click on OK
You will see a message on the screen " The password has been changed successfully"
Now you can login your Absher account with the new password.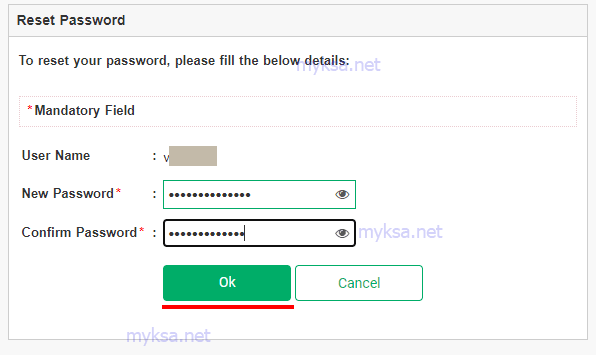 How To Create Password Correctly – Absher Password Policy
Absher gives the following guidelines while creating the password.
The password must be in English
The password must have a minimum of eight characters
Include at least one capital letter
Include at least one lower case letter
Must contain a numeric character
Use of any special character (_,%,!,@,. etc.) is not allowed
Must not have a part of the user's iqama ID exceeding 4 characters.
Maximum of 4 similar characters are allowed (2222, dddd, 4444, mmmm etc.)
The confirmation password must match the primary password to ensure accuracy.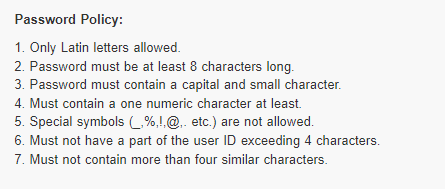 By following the above guidelines, you can create a strong, secure and unique Absher password that meets the requirements set by the system. It's essential to keep your password safe and not share it with anyone to protect your account's security.
Examples
Here are few examples of Absher username and password;
Absher Username Examples
ahmed839
sildah32
xaveir79203
Absher Password Examples
Ahmed3820
2266ieloS90
2333ilekD
gggg291King
1Gb899993
T3dlieownd
Forgot Absher Username! How To Find It?
This can also happen that you forgot Absher username. However it's quite easy to find it. You can find the username using the same method you used to reset Absher password.
Open the portal; https://absher.sa/
Select Individual
Select English
Click on Forgot Password
Write Iqama Number
Enter Mobile number
Enter the Image code
Click on Next
Enter Passport number or any, dependent's iqama number
Click on Next
Enter activation code received on your mobile number
On the next screen you can find your Absher username. Write it down for the future use.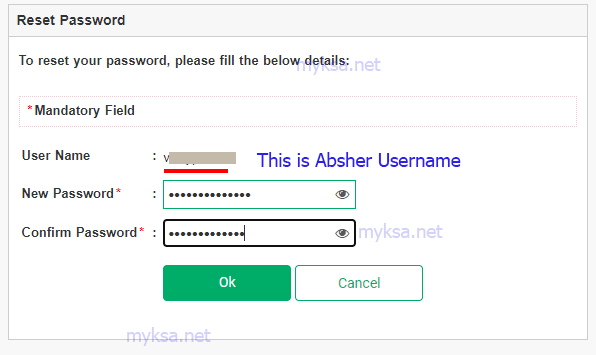 Note:For Absher login, you can also use your iqama number instead of your Absher username.
How to Change Absher Username?
Unfortunately, You can't edit, modify or, change Abshar username once you have set it. So create it wisely at the time of Absher registration process.
Absher Helpline
Sometimes there is a problem or error occuring while resetting the password. In that case you can contact Absher helpline and talk to the customer representative.
Tell them the issue you are facing and they will help you in resolving the problem.
The Absher helpline number is 920020405
Also Read: