You can easily get appointment for police clearance certificate in saudi Arabia using Absher online web portal. Simply visit the platform, Click on the appointments tab, select public security, confirm the city, date and time. And, print the appointment ticket.
How To book Appointment For Police Clearance Certificate In Absher
Follow the below steps to get Forensic Evidence Appointment (police clearnace) online using the Absher portal.
visit Absher portal https://absher.sa/
Log in to your account.
On the dashboard, click on More in 'Appointments' tab.

In 'Appointments' menu, click on 'Public Security'.
On the next screen, Forensic Evidence Appointments service page open. Now, click on Proceed to Service.
Now click on 'Book New Appointment'.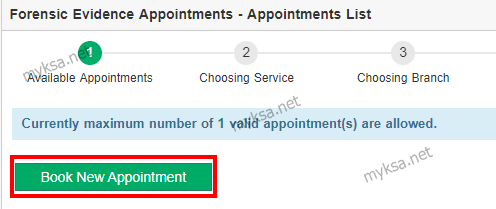 Fill in the following mandatory fields;

For services, select 'Crimical record'.
Select your region from the drop down menu then click Next. For Jeddah, select Makkah region, for Riyadh city select Riyadh region.

On the next screen, click on suitable date and time slot for police clearance appointment in KSA.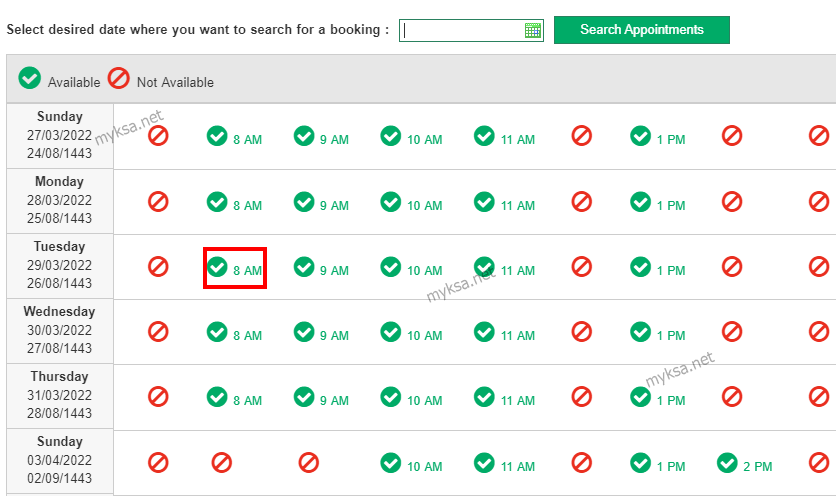 The next window shows the apointment confirmation status. It's time to finalize and recheck the details. In addition to that, click on the the 'Confirm Appointment Details.'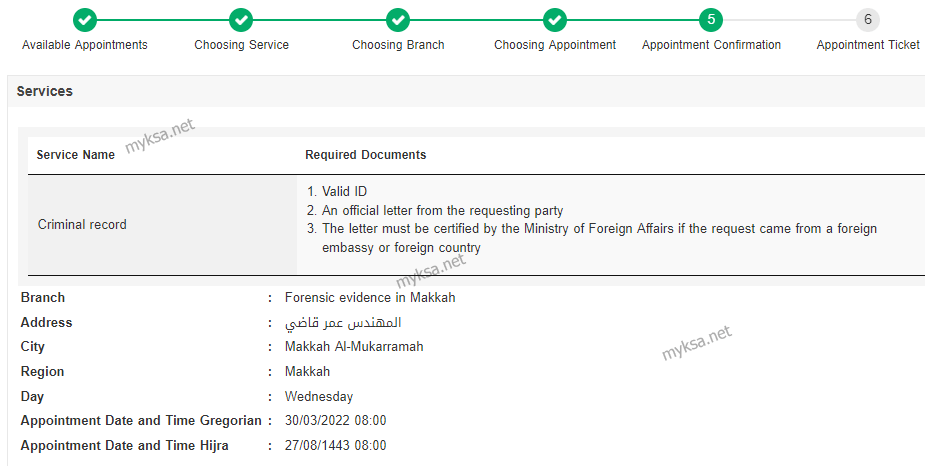 Download and print the appointment ticket containing the bar code. Take it to the police station on the day of visit.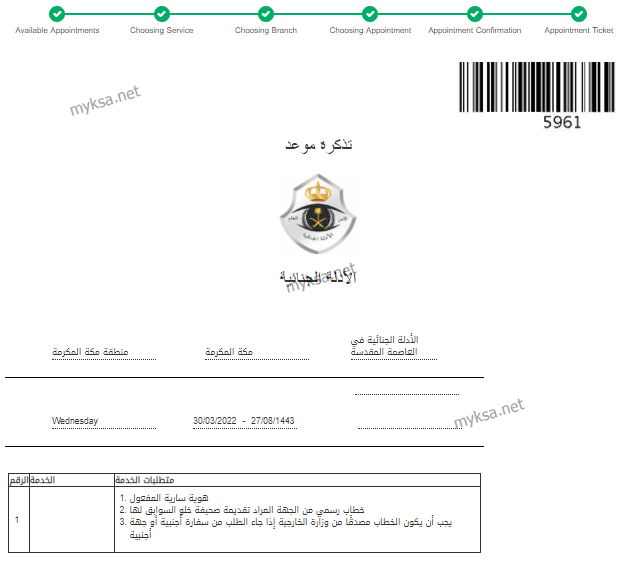 How to Update or Cancel the Appointment
If you want to change or cancel the appointment then you can do it through following steps.
To Update Or Cancel
Login to Absher account
On the dashboard, click on Appointments
Click on Public Security
Now select 'Proceed to Service'
Click on the appointment you want to update or cancel
Click on 'Confirm Cancellation'
After that, your appointment will be canceled and the requested date and time slot will be available again. However you have 24 hours to update or cancel the appointment starting from the booking time.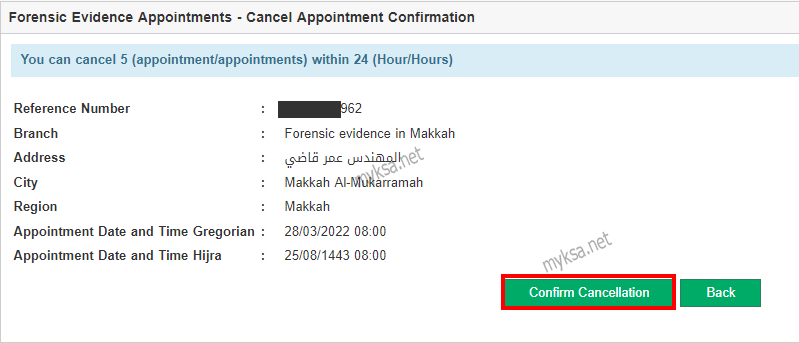 Do you also want to visit Ahwal madani civil affairs? If yes then You need to book an appointment in Absher.
For the Latest Guides, News, and Updates, Like and Follow us on Facebook, Twitter, and Pinterest.
Also Read: