Through the Absher web platform, you can book online appointment for istimara in Saudi Arabia. Whether you are going to collect vehicle registration card or renew istimara, you need to book the appointment before visiting muroor / Traffic police office.
You can book the vehicle registration appointment in Absher for;
Istimara collection
Printing vehicle registration card
Book Appointment in Absher For Istimara
To book an appointment through Absher for istimara collection, printing and renewal, visit the Absher portal and do the following procedure.
Log in to Absher online web portal https://absher.sa
Click on 'More' in 'Appointments' menu.
Click on Traffic
Now click on 'Proceed to Service'
On the next page, click on 'Book New Appointment'
Now Select ' Renewal of a driving License'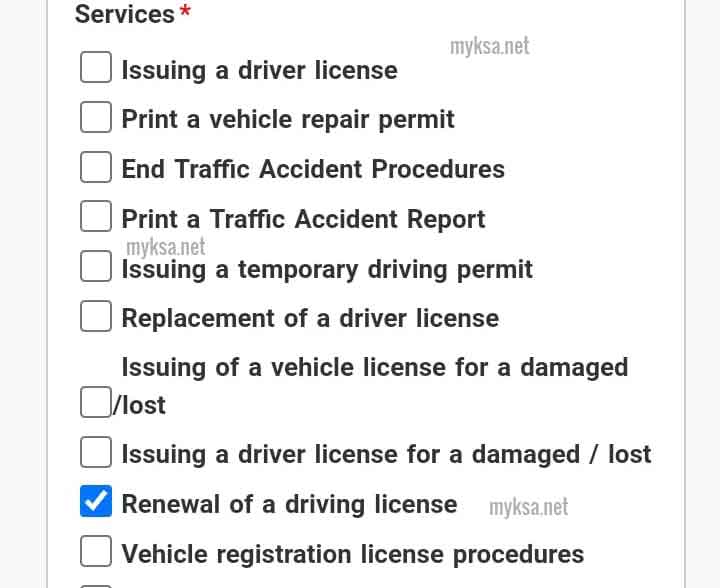 Select the Region and click on Next
Now click on the Moroor office located in your desired city and then click on 'Select'
Choose the time slot you can visit traffic police office easily
Click on 'Confirm Appointment Details'
On the next page, a confirmation ticket for istimara collection appointment in Absher will show.
Save it by taking a screen shot .
You will also receive an SMS upon successful istimara print appointment along with the location details of the muroor office.
Required Documents
While visiting muroor office on the appointment day bring the following documents for the successful collection or the renewal of vehicle registration (Istimara).
Original and a copy of Iqama
Original and a copy of Istimara
MVPI ( Motor vehicle periodic inspection) Report / Fahas
Valid vehicle insurance
Pay istimara renewal fee
Clear any traffic violaton by paying it.
Also Read: