There are five ways you can check sponsor name and Sponsor ID in Saudi Arabia. One of the best sources to find the information is the iqama card. The rest of the methods are;
Find the sponsor name and sponsor ID in Passport on the Visa page.
On Absher portal
Ask the Administration Department (HR)
Check sponsor name by iqama number on the Ministry of Labor platform
Check Sponsor Name On Iqama
Iqama card has 11 pieces of information printed on it. Kafeel's / sponsor name is one of them. To check the name, grab your iqama.
the last option written on iqama is 'صاحب العمل.' In front of it, the kafeel – sponsor name is printed.
Open the Visa Page On Passport
When you come to Saudi Arabia for the first time. The govt stamps the visa on your passport. The information about kafeel is available there as well. Just open it and find the information.
In front of 'للعمل لدی,' you will find sponsor name, and the id is available in front of 'سجل.'
how to check sponsor name & Sponsor ID in Absher 
Absher has almost every detail about you. And it also tells us about the sponsor's name and id. To check the details;
Log in to your Absher account. Click Here
After successful login, on the main window, click on 'Dashboard.'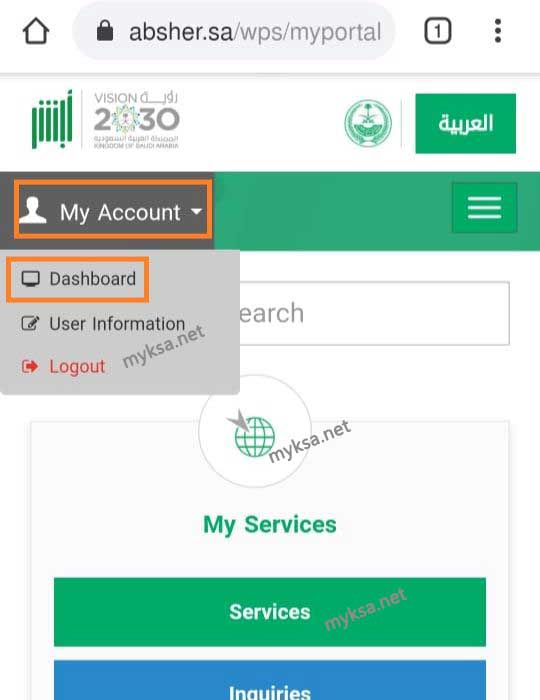 In the Dashboard, click on the 'More Detail' button.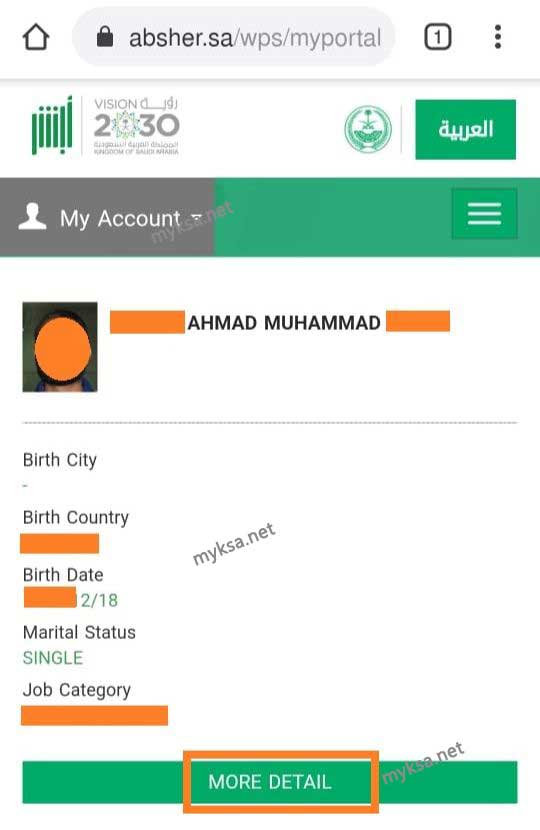 The new window will have the sponsor name and id. The online Absher portal shows the name in Arabic. Unfortunately, there is no way to find it in English. Anyhow if you face difficulty reading Arabic, you may ask a colleague or a friend about it.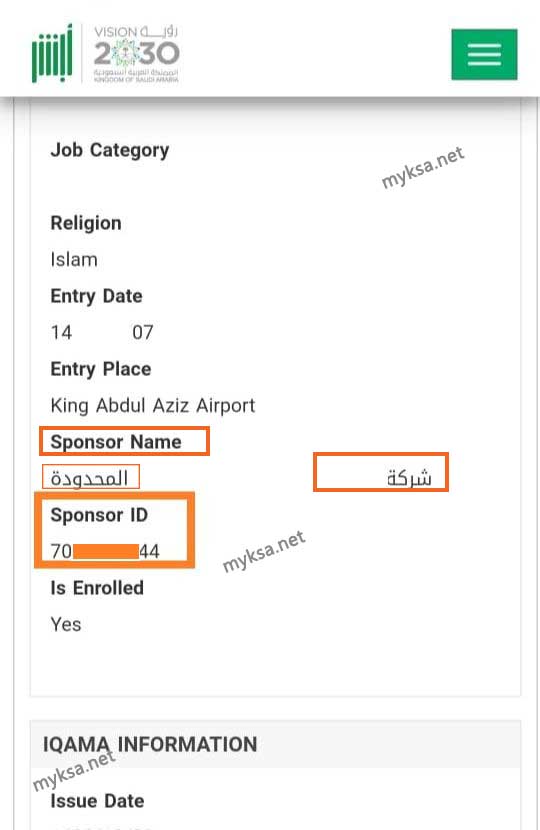 Ask Administration Department Of Your Company
It is the easiest way to find the kafeel name and id. Ask them to provide you the details. They will give you the information immediately. But if you are unable to reach the HR persons, then you can adopt any of the above methods.
how to check sponsor name by iqama number On MOL Portal
Another way to find the sponsor name and IDis by visiting the mol portal (mol.gov.sa). Enter your iqama number and name. The portal will tell you about the sponsor's name and ID.
By using this portal, you can also find the status of the transfer of iqama; if you have applied for. in case the transfer is successful, you will find the name of the new kafeel there. The ID will be also different from the previous one. In other words, we can say that your iqama status has changed with the completion of the transfer process.
These are the 5 best methods on how to check kafeel name in Saudi Arabia (KSA). If you have any questions, please feel free to ask us. We would love to hear from you.
Also Read: