Qiwa is an online platform working under the Ministry of Human Resources and Social Development (MHRSD) in Saudi Arabia. Being part of the Labor Reforms Initiative, The platform provides all employment-related services to both, the employer and the employees.
The HRSD ministry instructs every employee working in Saudi Arabia to register on Qiwa platform in order to use and get benefit from the services offered on the platform.
Qiwa Registration Procedure
You can easily sign up on Qiwa. Just make sure you already have done Absher registration. After that, you can do Qiwa registration as follows;
Visit the site – https://auth.qiwa.sa/en/sign-up
Change the language to English if the site opens in Arabic, by clicking on the language icon
Enter the following details;

National ID / Iqama: Enter your Iqama Number
Iqama Expiry Date: Enter your iqama validity date in Hijri calendar format

Click on "Verify My Information"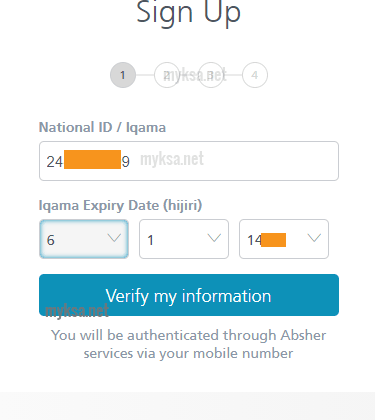 Enter 6-digit OTP received on the mobile number registered in Absher. And click on "Next"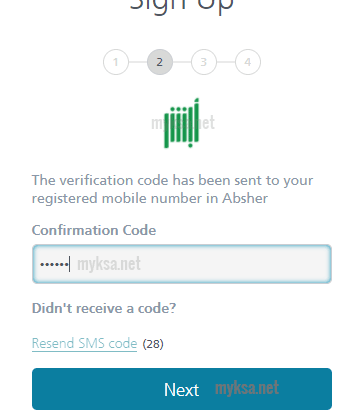 Enter your best email, choose a password, and click on "Next"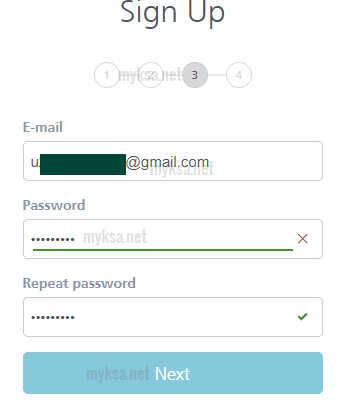 Now enter the mobile number you want to use on Qiwa platform
Click on "Send" to receive a 4-digit confirmation code
Enter the confirmation code received on your mobile number
Agree with the terms and conditions and click on "Create Account"
Congratulations! You have successfully signed up with Qiwa platform . The next screen shows the dashboard of Qiwa.
The Last Thing For Qiwa Registration
Qiwa sends an email after the registration procedure, so check your inbox and click on the link given to activate your account in order to access the available services.
Similarly, if you want to change Qiwa password, the portal will send an email on the registered email address, containing the relevant instructions. But this will happen when you have activated your email account.
Qiwa Registration Fees.
It's a perception that Qiwa portal charges a fee for registration. But it's a myth. There is no fee for Qiwa registration or sign-up. However, for the establishments, there is a Qiwa sign up fee and to be paid annually.
Services Available On Qiwa For Employees.
Qiwa platform offers more than 80 services. So after signing up, you can access the following most commonly used services.
Employee Transfer service
View job contract
Read updated labor laws and rules
Contract management service
List of Professions That Can't Register on Qiwa Platform
Following professions are excluded from Qiwa registration. The workers with these professions will visit labor office – maktab amal in case of any problem.
Domestic Workers
Farmers
Equestrian
Fishermen
Shepherds
Also Read: