MOI Absher introduces the digital iqama for the residents of Saudi Arabia. By using the Absher app, you can easily create and then activate digital iqama. With the introduction of this electronic id, the KSA residents and workers no longer need to keep iqama cards in their pockets.
Create | Activate Digital Iqama ID In Absher Saudi Arabia
To Create and Activate Digital iqama, you need to follow an effortless procedure by using the Absher app available for both Android and IOS users.
First of all download the Absher App on your mobile. And, login to Absher by entering username and password. Enter OTP received on your registered mobile.
On the main screen of the Absher app, click on 'My Services'
Click on "Digital Cards"; the very first option
 Now, click on 'Activate Digital Card'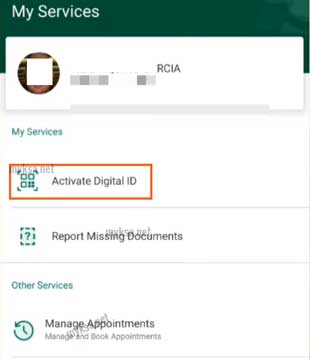 Click on 'Activate Digital Id' on the next screen.
Enter your phone lock or fingerprint to activate digital iqama
With the correct entry of phone lock, the automated system of Absher activates resident digital iqama id KSA. The id has a QR code and, by scanning, the officials can get all information about your iqama, its validity, the sponsor status and, many other related details.
How To Download and Print Digital Iqama ID
Absher allows users to download and print digital iqama IDs. To download digital iqama, take a screenshot and save it on your mobile. Then, convert it to pdf format or leave it as it is.
To print the digital ID, connect your device to any printer and get the hard copy.
Benefits of Digital ID
Having digital iqama makes it not compulsory to carry an Iqama card while going outside the residence. If you have a digital id copy saved on your mobile phone, you can show it to the authorities and avoid fines and penalties.
Another benefit is that if your iqama id card is lost or stolen, you don't need to panic and stop going outside. Instead, take it easy and start the procedure to get the iqama id card.
Also Read: