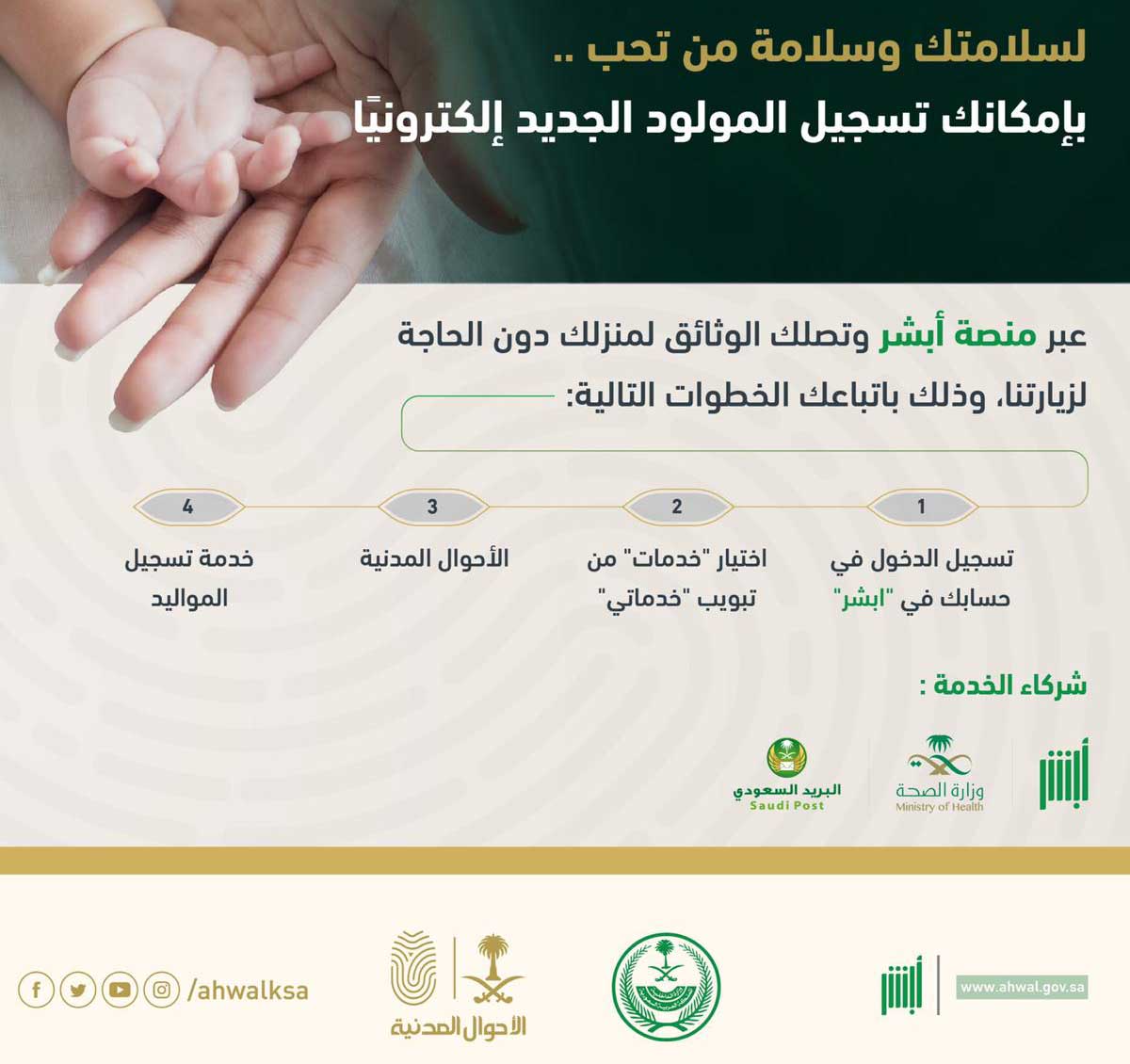 Ahwal Al Madni has clarified that there is no need to collect the birth certificate of the newborn baby from our offices. Instead, you can use Absher portal to collect the documents
A woman asked a question on the Twitter "Peace and mercy of God be upon you… My brother, if I gave birth in Riyadh and took the notification from the hospital and did not find an appointment in Riyadh .. Can the birth certificate be obtained by making an appointment in Al-Qassim ???
In the reply, the Ahwal care told that "You can register and request the delivery of the newborn's documents to your national address without the need to visit our offices"
بس انا مقيمه مش مواطنه … ينفع استخرج شهادة الميلاد من القصيم وانا وضعت بالرياض؟

— أم يزن 💗 (@e706df0ffe55433) November 22, 2020
اذا كان معك تبليغ ولادة يمكنك حجز موعد من اي مكتب، نسعد بخدمتك

— العناية بالعملاء (@AhwalCare) November 22, 2020
Because of the Covid and also taking the advantages of the technologies, now you can get many documents without visiting the office.
Learn How To Collect Documents Using Absher Portal At Home
However, you should have a valid national address to collect the document via the Absher platform.
Read More: How to Apply For Birth Certificate From Ahwal Madni.Also Read: