AL Riyad bank notifies its customers to update their Iqama status on time to prevent their bank accounts from freezing. There are five ways to update your Iqama with Al Riyad Bank.
Mobile Application
Internet banking
Through Phone
Through Branch Visit
Through ATM
Update Iqama Through Riyad Bank Mobile Application
If you are looking to save time and get your Iqama updated quickly, Al Riyad Bank's mobile application is the best way. Just follow the steps below:
Download the RiyadBank Mobile application from Play Store or App Store
Enter details and Login into your account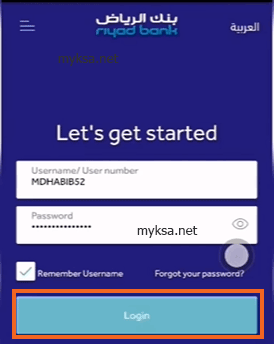 If your Iqama is about to expire, you will see a message, "Your National/Iqama ID Will Expire Soon."
Click on Update.
Now, you will be asked to confirm your Date of Birth. If the DOB shown on the screen matches with the DOB on your Iqama, tap the Update button.
Within seconds, you will receive a message saying, "ID Updated Successfully." Your new iqama expiry date will also be mentioned below the confirmation message.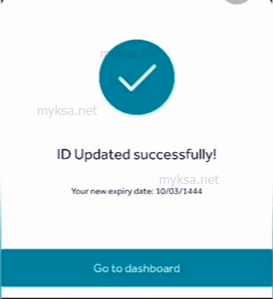 Through Riyad Internet Banking
Al Riyad Bank also offers internet banking services. So, if you don't have access to the mobile application, you can follow these steps to update your Iqama through Riyad Bank's website:
Enter Username and password to Log In to your account.
Now click on Accounts & Notifications > Customer Details
Click on the Update button
The system will send a four-digit Authentication Code to the registered mobile number. Enter the code and confirm.
Your Iqama expiry date will be updated within 24 hours.
Update Iqama Expiry In Riyad Bank Through Phone
You can also update your Iqama expiry date through Al Riyad Mobile Helpline:
Call on the bank's helpline: 8001242225.
Enter the Eight-Digit Number written on your ATM Card
Next, enter your Mobile Banking Password.
An Authentication Code will be sent to your number; enter that code.
The automated agent will tell you that your Iqama is about to end. Press 1 to update your Iqama expiry.
Now, the system will tell you your registered Date of Birth. Press 1 If it is correct and 2 if it is wrong.
If you press 1, the system automatically updates your Iqama expiry date. Otherwise, you will be asked to enter the correct date before the updation.
INFO
The 8-digit number that you will be asked to enter is the Issuer Identification Number (IIN). It is the first six or eight digits out of sixteen that you are asked to enter; the first 8 in this case.
Update Iqama By Visiting A Riyad Bank Branch
Another way to update your Iqama expiry is by visiting any branch of Al Riyad Bank. Usually, people don't visit a branch to update their Iqama unless the bank asks them.
But if you don't trust or have problems following the above-mentioned methods, you can opt for this one.
Search for the nearest branch of Al Riyad Bank using Google Maps or the bank's Branch Locator service.
Once in the bank, wait for your turn while holding a "Customer Services" token.
In your turn, explain your problem to the officer. The officer will ask you to provide a copy of your Iqama. If you don't have one, they will take your original Iqama and make a copy of it.
Now, the officer will print a Form from the bank's system and ask you to Sign it.
Your Iqama for Al Rajhi Bank will be updated within a few minutes. To confirm activation, go to any ATM and withdraw money.
INFO
If your bank account is frozen upon your branch visit, follow the same steps. Your account will also be reactivated along with expiry date updation.
Through ATM
You can update Iqama details using your Al Riyad Bank ATM card at any Al Riyad ATM. Follow these steps:
Insert your card into the ATM
Select your language (English)
Enter your four-digit Secret Pin
If your Iqama has expired or will expire within a month, you will see a Notification with an option to Update ID/Iqama.
Click on the option, and you will be asked to confirm your Date of Birth. Click Confirm to proceed.
Your ID will be updated, and the new expiry date will be displayed on the screen.
You will not see a notification if there is still more than a month left for your Iqama's expiry. In this case, you can update your Iqama from the available options.
Riyad Bank Customer Service
For any inquiries, or questions or to get any information regarding your bank account, you can call on the given helpline numbers.
Al Riyad Bank Helpline (Intl): (+966)114794611
Al Riyad Bank Helpline (KSA): 8001242225
Al Riyad Bank Email: [email protected]
Also Read: