To check iqama renewal fees paid, you need to know what the fees are and when to pay before iqama expiry. The only thing that makes the living and working of an expat legal, is a valid iqama in Saudi Arabia. Most of the time, the sponsor is responsible for the renewal process.
However, if the iqama is not getting a renewal on time, then, you can quickly check out what is causing the delay in the process.
Check Iqama Renewal Fees Paid Or Not
You can check iqama renewal fees very easily. You just need access to the Absher portal. The best way is, install the app on your mobile. You can easily download it from the playstore. To start the procedure,
Open Absher App or portal
Enter the username and password to log in to the site.
After the successful login, click on Public Query Available Funds
Now enter the iqama number, captcha code and hit View.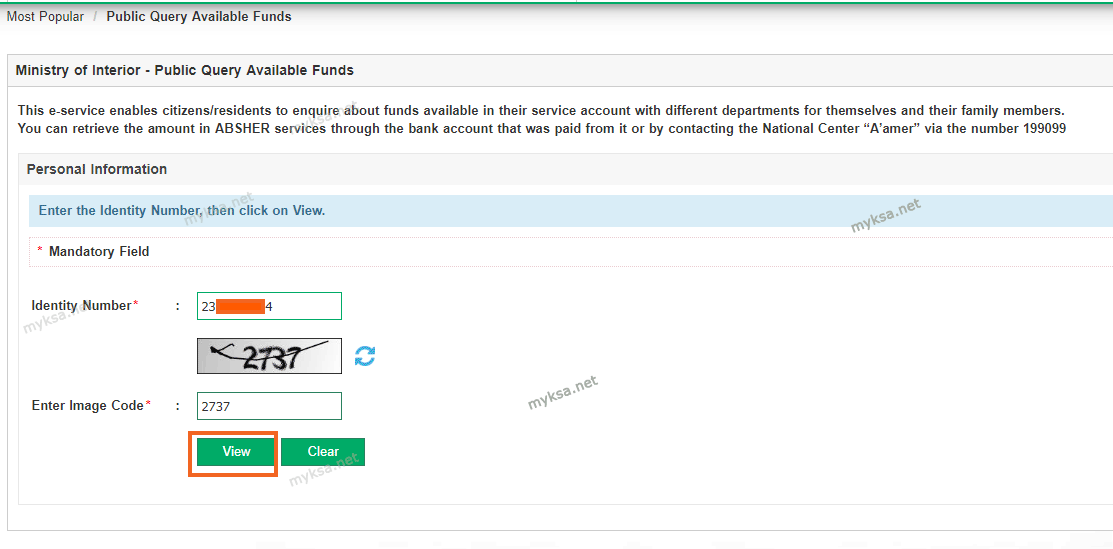 The next screen shows details of iqama renewal fees.
The funds under Labour Deposit are used by Jawazat. As in the above picture, no funds are showing under Labour Deposit. That means the sponsor has not paid the iqama renewal fees. Jawazat deducts the charges from this account at the time of renwal.
Now after knowing the status, you can ask the sponsor to deposit the fees. so that he may avoid a hefty fine on iqama as per new rules 2020.
After you are sure that the fee has paid to Jawazat you can perform iqama expiry check in Absher as well. You should also know about the iqama fees, which include Maktab Amal fees.
It is important to deposit them also. Another thing that you must own at the time of iqama renewal, is having valid medical health insurance. It costs almost 400 to 500 riyals for most expats.
Maktab amal fee is 8400 Riyals for the workers having their company in the Platinum Nitaqat category. And 9600 Riyals for the expats having the sponsor in the green or yellow category.
Read More: How To Check And Pay Maktab Amal Fees 2020
Household professions like maids, personal drivers don't pay maktab amal fee. Jawazat doesn't charge for these professions.
[social_warfare]
Also Read: