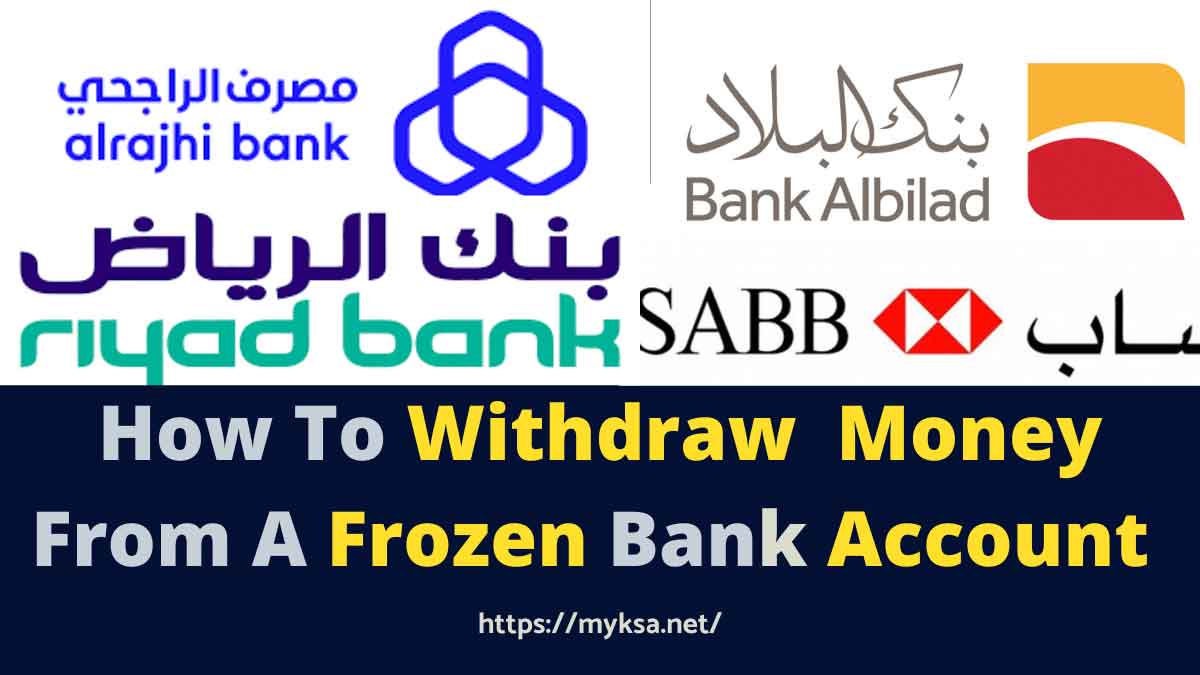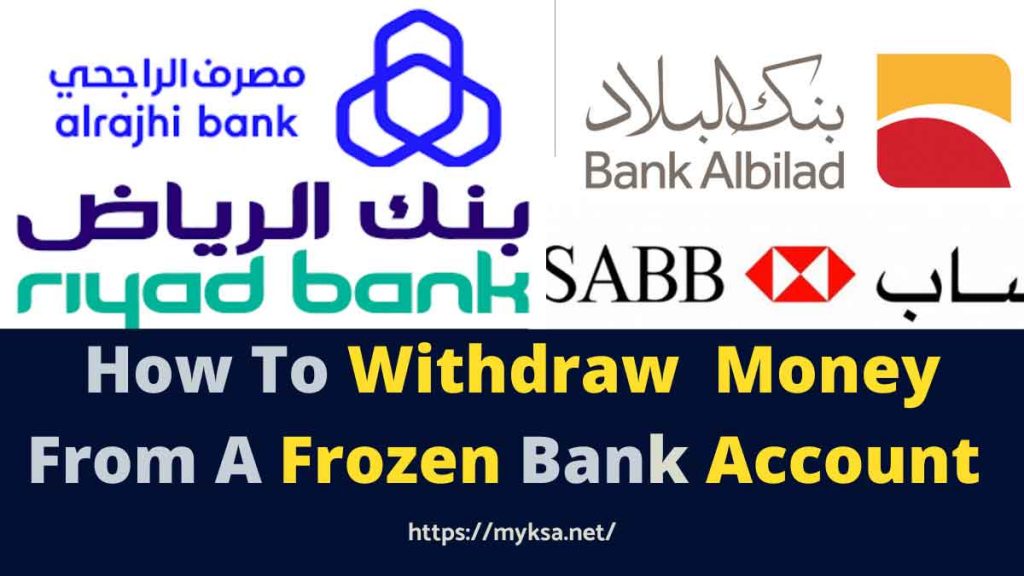 As an expat in Saudi Arabia, you have to renew your iqama every year before expiration. And if you don't, your bank account is frozen temporarily until you renew the iqama.
There are three major cases in which your bank account is frozen in KSA.
You have not renewed an expired iqama.
The bank detects suspicious activities or transactions happening through your account.
You have attained a final exit from the Kingdom of Saudi Arabia
According to the Saudi Central Bank's guidelines, banks can not block your amount even if the account is frozen. There are different ways to withdraw the amount from a frozen Saudi bank account in each case.
Recommended Read: Renew iqama in Bank Al Bilad
Withdraw Money From Account Frozen Due To Iqama Expiry
The easiest way to withdraw money from a frozen bank account is to renew your iqama. But if you or your company haven't renewed your iqama due to some reasons, you can still withdraw your amount in the following way:
Take your expired iqama along with your passport to the relevant bank.
Wait for your turn.
On your turn, tell the officer your query and show the expired iqama.
They'll ask for the required documents or proofs (Each bank has different protocols, most of them only ask for your passport and expired iqama)
The bank will process your query and upon confirmation, they will write you a check through which you can withdraw your amount.
Recommended Read: How To Update Iqama In Bank Al Rajhi
Withdraw From Account Frozen Due To Final Exit
Remember that if you have attained Khurooj Nihai(Final Exit) but your iqama is still not expired, you can use the bank account. However, in case of iqama expiry, you can follow these steps:
Visit the relevant bank's branch along with your expired iqama and Saudi passport.
Take a token from the 'Token Machine' and wait for your turn.
Explain your query to the officer and he will ask you for proof.
Show them the expired iqama and any other documents that they ask for.
They will send your query for approval and give you a certain time(Maximum of two days) till your request is approved.
Now the bank will either open your frozen account temporarily or write you a check. You can withdraw money from your frozen bank account in both cases.
Recommended Read: How To Renew/ Update Iqama in Bank al Ahli
Withdraw From Account Frozen Due To Commercial Activity
Another major cause for the freezing of bank accounts is the suspicion of commercial activity. If the bank notices irregular transactions to and from your account, they notify you 30 days before freezing your bank account.
For example, your salary is SR10,000, but SR25,000 is deposited to your account each month i.e the volume increases your monthly salary amount. The bank will become suspicious thinking that you are running an unregistered side-business along with your job.
In this case, you can withdraw the amount in two ways:
Withdraw the amount within 30 days of the bank's notification.
Show the bank your salary letter and provide a valid justification for the irregular transactions.
Also Read: