MOI ( Ministry of Interior) Saudi Arab provides many forms that are required to be filled and submitted to the authorities. These forms are istiqdam form, passport update form, iqama form (issue, re-issue, lost forms), visa issue form, Name correction for iqama form, and many others.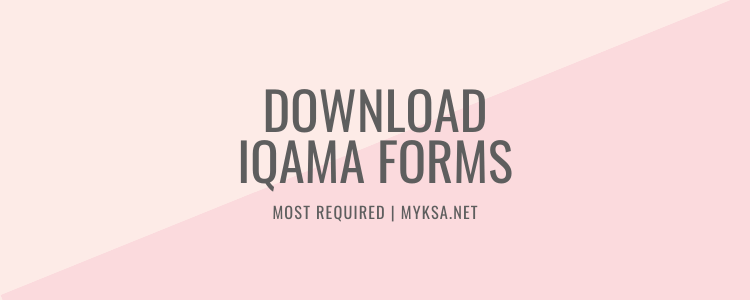 Why Do You Need The MOI Forms?
In the kingdom, almost every govt institution is digitalized. And most of the operations take place electronically. However, sometimes, the system doesn't perform the required service online. So, visiting the offices ( Jawazat, Istiqdam, Traffic Police, Visa Department) is a must. That's why these forms are necessary to be filled out and submitted manually.
These forms are available and you can purchase them from the people sitting outside the offices. But, they charge you for the required form. So, when you can get them free of cost then why pay for a free service.
Recommended Read: How to check gcchmc medical report online
Download Iqama Application Form.
MOI has a large number of forms but most of them are for Saudi Citizens. Iqama application form, also known as iqama issue form is used by expats most widely. So to download it, click on the given link below.
Where The Form Can Be Used?
The iqama form can be used in 5 different categories. These categories are Iqama, Exit reentry visa, Transfer of service (naqal khidmat), Adding a dependant, and Naqal maloomat ( passport update Information).
Each category is divided into subcategories. For Iqama category you can use it to apply new iqama, renew iqama. ٰ In case the iqama is lost or stolen, you can select Badal Fafed (بدل فافد) and if the resident id is damaged then select Badal Talif (بدل تالف)
Furthermore, you can use the iqama form to apply for the following purposes.
Download Iqama Application Form
The next category is exit re-entry visa. it has 3 options, single, multiple, and applying for the final exit visa (Khurooj Nihai). سفرہ واحدہ means single exit re-entry visa. عددۃ سفرات means multiple entries and خروج نہاٗی means final exit visa.
So to sum up the same form can be used for
Single Exit Re-entry Visa
Multiple Exit Re-entry
Download Exit Re-Entry Visa Form
For Transfer Of Services (نقل خدمات)
Transfer of services means leaving the old organization or kafeel and joining a new organization and working under a new kafeel. By ticking the appropriate box on the iqama form, you can submit an application to transfer to a new kafeel also.
You can change kafeel or the company 3 times by paying a transfer fee that doubles each time.
Adding Dependants Form
You can add dependants under your iqama by using this category which is in the 4th column. It can be a family member, a maid, or anyone who is under your direct sponsorship.
Download Adding Dependants Under Your Iqama Form
jawazat passport update form – Naqal Maloomaat Form – نقل معلومات
We have observed that most of the time Absher portal doesn't update passport information, commonly known as Nakal maloomat. So you have to visit the nearest jawazat office and submit the documents manually. Jawazat will update the information immediately.
You can check it in your Absher account after a day or two. you will also receive a message on your mobile as soon as the information is updated.
Download jawazat passport update form
How Does The Iqama Form Look Alike?
We are providing the images of the form as well as in pdf format that you can download by clicking on the link above. The form is written in Arabic and must be filled in Arabic. If you can't then ask a friend who can help you in filling out the form.
If you don't have a friend who could help you then you will find many people sitting outside Jawazat offices. They will charge you to fill out the form. You can avail of their services.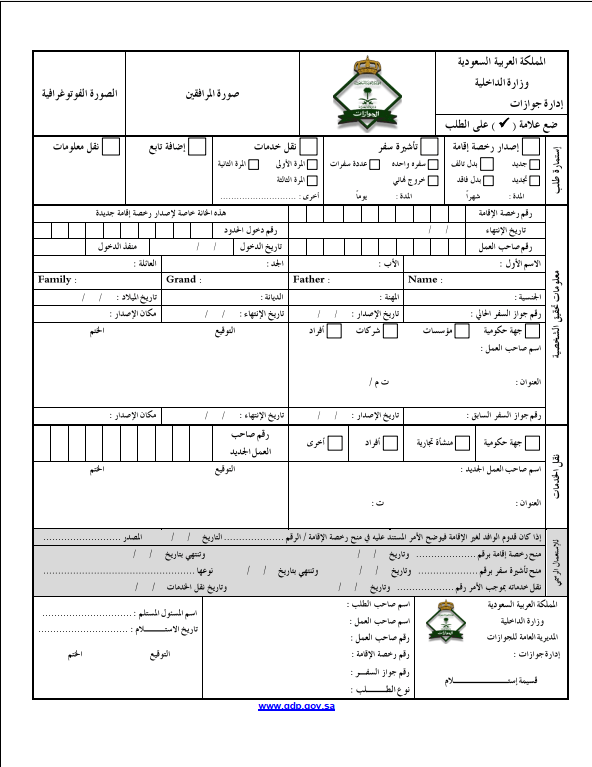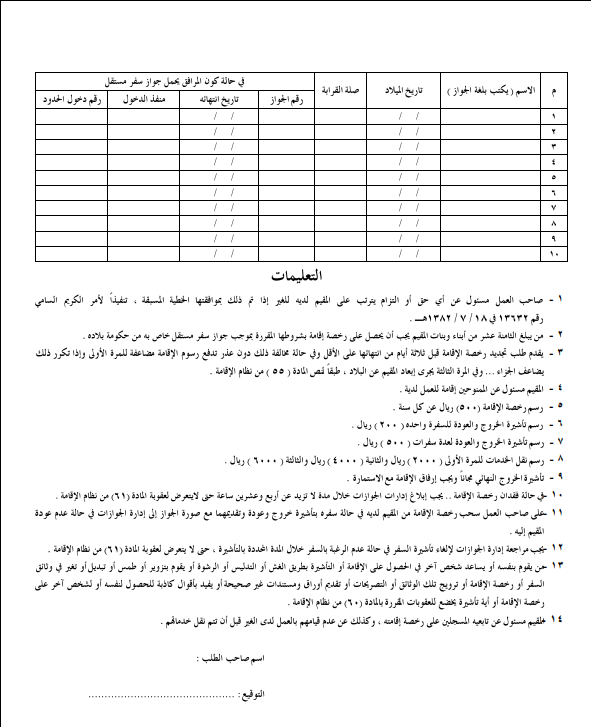 Also Read: